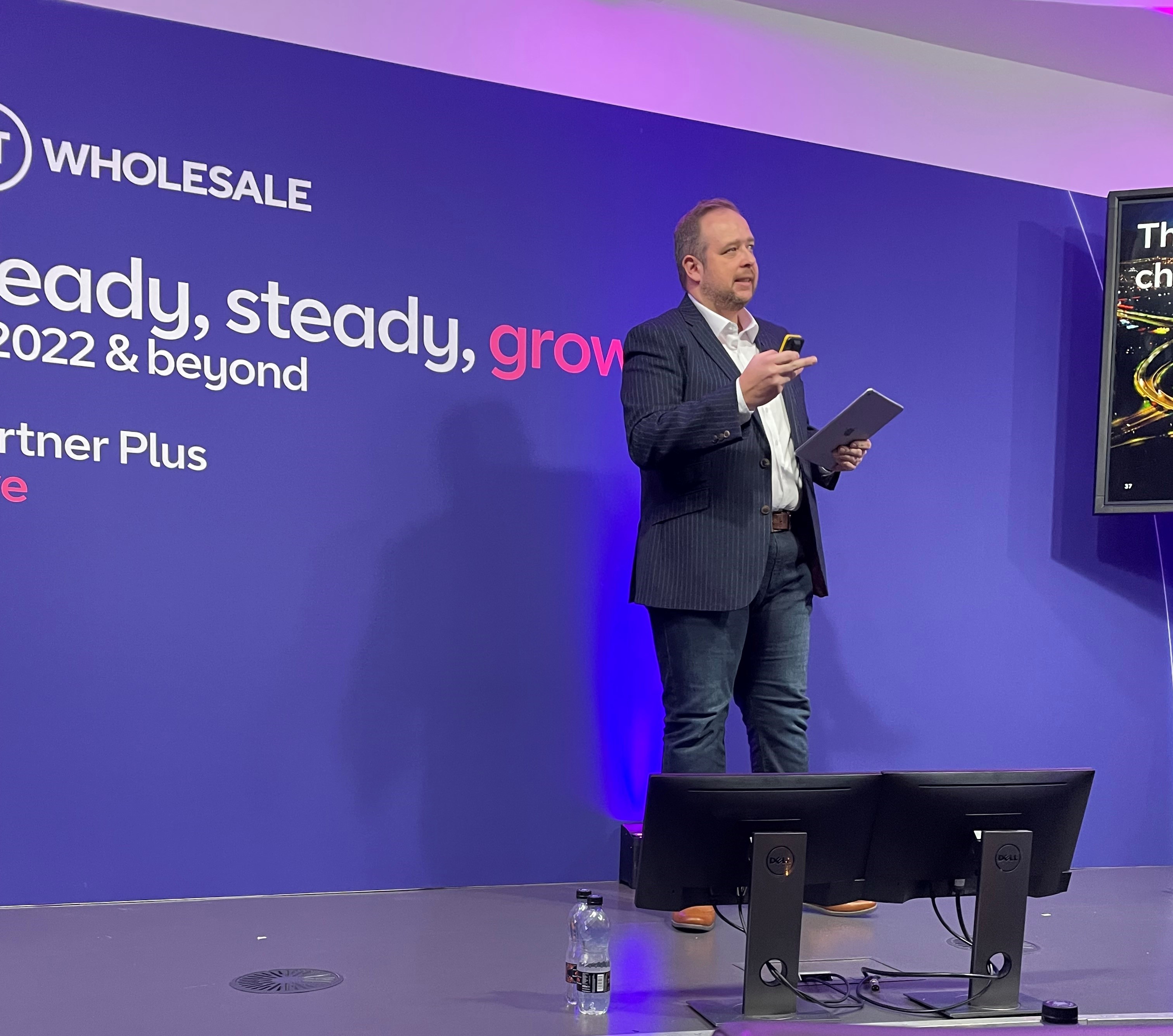 BT Wholesale has stolen a march on competitors by being the first network provider to set out its channel strategy for 2022, announcing a broader commitment to helping partners face digital transformation challenges.
The company's Partner Plus Live event, staged at the BT Tower in London on January 13th, was streamed live to over 140 resellers across the UK, giving its wholesale team the chance to set out its stall for the year ahead, pass on up to date market information and get 'real time' feedback from its channel. 
One clear message was that BT has changed in its approach to the channel and has cast aside the 'too big to care' attitude it has been accused of portraying in the past.   As Wholesale Director Gavin Jones emphasised in his introductory speech: "We want to know how we can help you. We want to better understand how you can interact with us and reduce the cost of doing business."
BT Wholesale claims to be the only provider that can offer the channel every broadband speed across the entire country, but as Head of Propositions Gavin Murphy stressed, building value on top and helping partners map out their digital transformation strategies is now a key component of the company's approach. 
"We are shifting from just being a speed provider by adding much more value and actually addressing some of the unknowns within digital transformation," he said.
"Organisations are now allocating 10% of their revenue to fuel their digital strategy. That goes to show this is not a small thing. This is not a flash in the pan type of opportunity. I truly believe we, as a partner community in the wholesale market can help UK enterprises transform."
Underling the resilience of BT's network Murphy said: "Coping with the huge demands placed on our network during Covid has not been by fluke or by accident. It was down to the significant investment BT has made over the last five years ensuring our network is absolutely fit and ready to support whatever people throw at it.
"In the last year alone, BT has spent 4.2 billion pounds on our services, our network, our products and systems to ensure we can serve our customers. That equates to 16 million pounds every working day and two million pounds an hour. That's why I believe it's actually the perfect network to support the UK economies digital transformation plans."