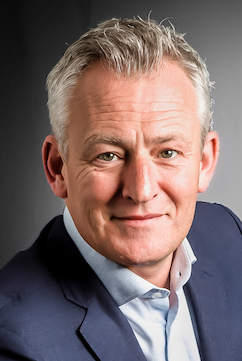 Not helping customers to ditch ISDN is tantamount to propping up a doomed technology, argues Channel Telecom Managing Director Clifford Norton whose ISDN Scrappage campaign has the potential to deliver a new age of ubiquitous Ethernet connectivity sooner rather than later.
Some idea of the true scale of Channel Telecom's potential is emerging. It goes beyond the current fast rising £15 million turnover and ongoing investments in systems, products and channel partners, and is reflected in Norton's injection of confidence into high growth areas of the market via mega-projects such as the ISDN Scrappage Scheme he introduced late last year. Why, because the greatest distortion to the British connectivity scene is its ongoing dependence on obsolete ISDN, he believes.
When setting up the scheme he partnered with Halo Corporate Finance and according to Norton the reaction to his initiative has been 'overwhelming'. "We've seen a large increase in Ethernet orders and we're looking forward to expanding the proposal with more offers in 2018," he said.
The ISDN upgrade strategy is designed to stimulate partners and their customers to move from ISDN30 to Ethernet. Every order placed using the scheme generates £1,000 in cashback which can be used to help fund any upgrade in equipment that the partner or their customer may require to move to SIP. As most Ethernet orders are placed on a fixed term, this also means that the customer now has the opportunity to fix their costs and the partner secures guaranteed revenue for the duration of the fixed period.
Norton is in a particularly strong position to expedite the demise of ISDN and is deploying a battery of channel partners in a bid to bury what he believes to be a futureless outlier on the connectivity landscape. "ISDN will be turned off in 2025 and businesses need to get prepared for this," he said. "The scrappage idea sprung from seeing how other industries promote their upgrades and I applied similar strategies to help start the widespread movement away from ISDN. The launch of this scheme presents suppliers, vendors, partners and end users with one transparent leasing process that offers no risk. It's a simple concept that has already gained great momentum because end users get prepared for the switch off and partners reap the benefits of gaining their commissions in one upfront payment. It is a scheme that ensures everyone wins."
Norton has long argued that building 'winning partnerships' is a core value that flows through every aspect of the Channel Telecom business. Since the company was established nine years ago it has far exceeded in-house expectations of performance, targets and channel building. "Relationships with our partners are just as important as the relationships we have with our colleagues," he said. "We're taking on new partners every week and have invested in keeping this ball rolling. We've also bought a few bases with partners in the past 12 months which has helped us grow further."
Channel Telecom provides businesses with the technical wherewithal to communicate with customers far more effectively. Norton says he must do the same to maximise interactions with his own partners and plans to gain greater access to their ears and eyes via a multitude of communication methods and other media. "2018 is the year we will be focusing on encouraging open lines of communication in as many ways as possible with a metaphorical open door policy," stated Norton. "The chat feature launched on our new website in January is one example of how we intend to optimise communication. We also want to make sure that our partners are trained to the highest standard and have easy access to a deep resource of white label documents online in order to do their job effectively. "
What Norton has achieved with the ISDN Scrappage scheme and other initiatives is reflected in the high performance of Channel Telecom's Nimbus UC platform which now has over 4,000 active licences and is growing by the day. "The combination of a strong feature set and competitive pricing structure is attractive to existing and new partners," stated Norton. "Recent product enhancements include free Skype for Business integration and full-time monitoring of call quality is now standard on the service."
In showing coherent leadership Norton has also extended to partners new incentives and resources to help them continue to over achieve their targets month after month. "High value incentive campaigns run throughout the year and typically produce great results," commented Norton. "As do our training webinars, online white papers, data sheets and seminars, all just some of the ways that we ensure our partner base is fully educated on the products within our portfolio. It's our job to make sure they have the right tools, which combined with a permanently low pricing structure and a mission to continuously strengthen relationships means that the end result is a healthy partner base that keeps on growing."•