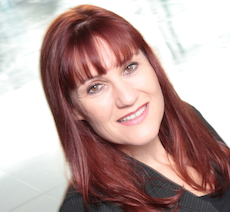 The key message about the rise of AI is that its lead role in the contact centre space is inevitable and truly revolutionary, according to Avaya's Solutions Marketing Director Natalie Keightley.
Artificial Intelligence is not only a formidable self-service channel in itself but also a powerful enabler of existing channels, whether self-service or agent assisted. Current chatbots, even limited ones, are already proving useful to the customer experience but they have the potential to deliver so much more, observed Keightley. "Chatbots are the primary AI vehicle but the majority of them today are not 'AI' in the strict sense of the term," she said. "They are mostly linear, scripted voice-to-text (or text-to-text) tools that perform a limited set of predetermined tasks. They drive value in specific ways but often hit brick walls because they aren't programmed to manage new tasks. To truly transform today's chatbots into AI we need to plug the gap. The missing piece is machine learning, the ingredient that puts intelligence into AI."
Voice enabled conversational AI like Alexa and Siri flies in the face of doom mongers who say voice is dead. In fact, AI is instrumental in extending the life of voice channels, pointed out Keightley. "The use of technologies like AI, data analytics, IoT and blockchain in the contact centre space is not about how they can be leveraged for their own sake, but how they can better serve the customer," she said. "AI is a natural fit to make all channels more convenient, delivering information in a way that is simple and effective. Organisations need to support all customer touch points, that includes not only new channels like chatbots with AI but also traditional ones like voice."
Most chatbots today are built only with Natural Language Processing (NLP) capabilities. They are restricted to a predetermined set of words, sentences, languages and accents and create dialogue based around this. "The proliferation of chatbots will only happen when they have the ability to proactively source new data, analyse it, learn it and deliver responses based on this new knowledge," stated Keightley. "That is the point when a mere chatbot becomes conversational AI."
AI and chatbots have the capacity to resolve unforeseen problems before they are even brought to a customer's attention. "These technologies, at the very least, have the capability to minimise customer effort when first raising an issue," commented Keightley. "The use of this technology also improves the resourcing within an organisation as more time is freed up for human agents to attend to the more complex issues."
The advantages are clear: Chatbots and conversational AI are technologies that can meet the expectations for convenience that are heaped on organisations by their customers and employees. It brings self-service efficiencies to customer touch points and ultimately creates a more innovative customer experience. "AI supports interactions by presenting information to the agent, guiding them through an engagement, providing possible answers to issues and escalating if necessary," commented Keightley.
As long as AI is an integral part of the contact centre and seamlessly blended with its human elements, it should not demand a new relationship with the customer. "But it does mean that customers must be willing to share data with organisations so that they can be better served," said Keightley. "This is critical in an age where data privacy is such a big topic." 
Contact centres are the face of an organisation, and AI needs to be deployed strategically so it is aligned to the overall customer experience strategy. "AI is as much an ambassador of brand as human agents," stated Keightley. "Both need to make sure that the experience is consistent and seamless across all channels the customer uses. AI and humans must work hand in hand to determine which type of resource or what next steps are best suited to a particular interaction."
It follows that AI should not be perceived negatively as a disruptive technology that will ultimately take jobs away from contact centre agents. "AI will help agents find time to do higher value, revenue generating, loyalty promoting, customer retention type activities," said Keightley. "And if resellers can help customers understand what is happening in their AI-driven contact centre and why, that is where they can add real business value.
"Right now there is no one-size-fits all AI solution which means that – depending on the customer requirement – resellers must integrate several different AI with all other elements of the customer journey including metrics and reporting. As with any form of big data the true value comes in the analysis. Storing and relaying it can only be so valuable."