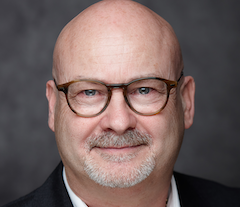 The ICT channel is about to find out how souped-up software developer IPCortex plans to disrupt the market one year after its transformational acquisition by Aerial Direct, according to MD Glyn Thomas.
IPCortex's strategic intent has greatly advanced since its acquisition by Hampshire comms provider Aerial Direct last March. And according to Thomas, the channel must now acknowledge the company's growing presence as he seeks to elevate its status as the 'software solutions vendor of choice'. That IPCortex is a challenger is not in doubt, believes Thomas, because big strides have been taken across the board during the past 12 months, with the parent company bolstering its capacity to execute on growth plans with greater commercial resource, scale and a clearer strategic vision. In fact, Thomas is leading from the front with a 'fresh pair of eyes', and his first job was to ensure that any perceived concerns or fears resulting from the acquisition were swiftly put to bed.
"With Aerial Direct supporting our growth plans we now have the tangible benefits of a substantive telecoms market leader backing us with its skills, knowledge and momentum, helping us to achieve our own business objectives," he commented. "Our development roadmap is full and our partners are engaging with us in beta testing new products and features. I aim to accelerate investment in our product development, scale up our sales and marketing teams and increase brand awareness within the channel at every opportunity – and drive those opportunities."
 
From the moment of the acquisition Thomas's focus was on consolidation rather than growth, making sure partners and staff remained in a good place and that relationships were not negatively impacted. "Any fears in relation to the acquisition were short lived and by year-end we had achieved overall growth returning a healthy sales revenue of £1.2 million, up on the previous year," stated Thomas. "Our 2020 target is 20 per cent sales growth with a focus on generating new business and onboarding new partners. Now, my priorities are to expedite the growth plan, expand on our development capabilities and accelerate IPCortex's go-to-market position, which includes the enlargement of the sales team."
I aim to accelerate investment in our product development, scale up our sales and marketing teams and increase brand awareness within the channel at every opportunity
Growth is coming from all quarters, with hardware still the preferred solution within some verticals, which IPCortex builds in-house. "With cloud adoption being a driver for many, virtualised solutions are at the forefront of conversations and our own cloud hosted solutions are also in demand," added Thomas. "It is here that we currently see considerable future growth, especially with our white labelled Service Provider Platform.
"Simplification of the provisioning, management and billing functions are also key activities in plan. I will drive as much simplification and automation into our offerings as I can. With that in mind, this year we are improving our cloud-based solutions from a performance and a provisioning standpoint, and our hosted portal will see a number of changes, making it a more functionally rich and user friendly platform."
IPCortex's PABX and UC solutions run on any platform (hardware, virtual or hosted), and a mobile client solution will soon be entering beta testing along with a Teams integration solution which is currently in development. Enhancements to the keevio UC client including feature segmentation and new video conferencing capabilities are in the pipeline. Notably, nearly all the programming and configuration performed via the web front end runs through IPCortex's Open API.
 
Thomas's career experience is just as comprehensive. He has over 30 years working in the ICT sector under his belt and held a number of leadership and management roles across multiple verticals including IT, education, maritime and entertainment industries, most recently within the energy sector for SSE. "My years operating, supporting, managing and running a diverse portfolio of comms and IT related activities gives me a good appreciation of the challenges facing our partners and their customers," he stated.
My priorities are to expedite the growth plan and expand on our development
Thomas has also developed a nose for potential market opportunities and a knack for backing the right technologies. "Artificial Intelligence keeps raising its head, often around call transcription," he observed. "We are exploring the possibilities having already performed R&D in this area. We are also looking at voice-to-text and ways we can include that in conferences and call recording, giving the ability to search recordings for words or phrases without the need to listen manually to multiple call recordings. Furthermore, we are looking at value add integrations into other web services."
Fixed mobile convergence is appearing on Thomas's radar screen as another potential and significant catalyst in the market when the conditions for growth are met. "FMC delivering voice, data and video to your favourite mobile device seamlessly between fixed line or wireless network – no matter what your location – could be disruptive," he added. "The UK is behind the rest of Europe here, but it could scale quickly once it hits the market correctly."
Just as widespread adoption of FMC will catalyse an evolution in the way people work, IPCortex expects to hit its own markets with equal impact and reorder the top channel service provider league table as it emerges from a period of transition, claims Thomas. "Almost all of our partners saw the acquisition in a positive light, enhancing their view of IPCortex and our future plans and development roadmap, now underpinned by the extra skills, resources and financial strength of our parent company," he stated.
"Our biggest opportunity resides in R&D, not out there yet, but gaining substance each passing week as our roadmap develops. We have many products and features in plan for 2020 which will underpin our organic and channel growth strategy."
Find out more about IPCortex's channel push here
Just a minute with Glyn Thomas...
Role models:
Elon Musk, Richard Branson and Ellen MacArthur
What talent do you wish you had?
To be a talented writer, ideally a best seller!
Tell us something about yourself we don't know:
In my early 20s I played keyboards and saxophone in a rock band called The Choice. We got to No 1 in the local charts with a song called Just Call Me Joe!
In hindsight:
I would have ignored my school career advisor who told me that there was no call for a marine biologist in the small town that I lived in, dashing my teenage dreams and aspirations
One example of something you've overcome:
Fear. It is nothing more than an emotion fuelled by my imagination
Biggest career achievement?
Winning the IBM Cambridge Programme award in 2000. It was given to the top 38 IBM first line managers worldwide
Your greatest strength and what could you work on?
I am a good listener, but making personal to-do lists way beyond the realms of the possible needs attention
If you weren't in ICT what would you be doing?
I'd be a marine biologist, swimming with manta rays and whale sharks
The biggest risk you have taken?
A zero visibility drift scuba dive in the Solent. It was a challenging 20 minutes of disorientation
Name four ideal dinner guests:
Sir David Attenborough, J K Rowling, Neil Armstrong and Leonardo da Vinci