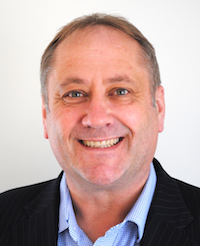 Solar Comms CEO John Whitty discusses his great transformation challenge and opportunity, an exciting step change year, and a potential company 'game changer'.
Whitty fully expects a big shift to the cloud over the next five years and the growth markets in his sights include unified cloud and managed communications, mobility, security, storage and SD-WAN, all of which build on Solar's heritage in voice, contact centres and WANs. "As more and more businesses move to a cloud first strategy traditional WAN solutions have created significant cost, performance and security challenges," said Whitty.
He claims Solar has solved this problem with its Silver-Peak Edge Connect SD-WAN solution. Solar's in-house tech team has also developed a Skype for Business solution that offers the call quality of enterprise grade telephony services. Skype for Business has seen a significant uptake from within the business community but it can be limited in its enterprise grade telephony offering, according Whitty. "Skype for Business is a great tool but it comes up short with regards to its telephony features," he said. "This has become a cause of frustration for many businesses which is why we developed Solar Skype Connect (SSC)."
SSC will be available to resellers of the Microsoft Office365 package and can be delivered as either cloud, hybrid or on-premise. "SSC addresses a number of customer pain points by creating a scalable, cost-effective, next generation answer to the question of how to achieve optimum and feature rich telephony via a flexible model," added Whitty. "We've brought to market a UC solution that we feel could be a game changer for Solar and our partners. It's something we're proud of."
2016 was also an exciting step change year for Solar with the acquisition of two companies that took its customer base to over 1,700 and its headcount to 98. The company also started an apprentice scheme. The year saw revenues of £14.8 million, up 10 per cent on the prior year, with strong growth in hosted and cloud communication revenue streams. Solar's revenues from recurring business is now 73 per cent of total margins. The majority of new sales are monthly recurring revenue products, and the overall forecast for 2017 is strong.
"Our buy and build strategy has changed the shape of Solar, not just with our solution offering, product portfolio and vendor partnerships, but also with the opportunity it provides our people to develop and learn new skills, and provide our customers with innovative technology," stated Whitty. "The deal I make with everyone is that I will do my best to create a fun, relaxed environment where people learn, develop and are given an opportunity to progress personally and professionally. In return I expect them to deliver the best service to our customers. We welcome people at all levels - college leavers, apprentices, graduates and experienced professionals. We are proud to have been named by the Sunday Times Best Companies to Work For as One to Watch which is voted for by our employees. We work hard to make Solar the best place we can."
Prior to joining Solar, Whitty held various technical and leadership posts including CTO at Pipex and Managing Director at GCI. He joined the British Army at 16 to undertake a three year apprenticeship as a Radio Engineer. This gave him an excellent foundation in engineering theory and practical as well as good leadership training. "After 18 years, and holding the equivalent position of CIO, I left the military to see if I could survive in industry having gained a BSc and MSc in data communications," explained Whitty.
Solar was founded in Bristol in 1988 as a reseller of Avaya, Panasonic and Toshiba systems. Twenty years later its current Chairman Mark Colquhoun purchased and merged Solar with his existing lines and calls business and relocated to Chippenham. At the time, Solar embraced ShoreTel (now acquired by Mitel) as a new proposition for the UK market and invested heavily in championing the vendor, quickly gaining status as ShoreTel's European Partner of the Year. Solar was the number one partner for ShoreTel outside the USA, holding its Circle of Excellence accreditation for seven years and Platinum UK status for three years.
Solar's acquisition of Armstrong Communications in 2013 introduced a northern base and Mitel expertise. Solar then adopted a two vendor product strategy while adding complementary connectivity and data services to the portfolio. The firm became a Mitel Gold Partner Cloud Service Provider, and its recent acquisition of Response Data Communications led to the formation of a disruptive technologies division, delivering solutions that challenge and disrupt the legacy business technology landscape.
As part of its transformation Solar implemented a unified business management software solution, ConnectWise, that gives the team access to company information via a single end-to-end system. Solar has also recently attained 27001, 20000, 9001 and 14001 accreditations to ensure quality in its management, information security and environmental management practices.
In other moves, Solar relocated from a base in Salford to larger premises in Salford Quays, extending its geographic reach while improving staff facilities. The company plans to relocate its Chippenham office to new premises. Meanwhile, high level appointments include Andrew Marshall as Chief Finance Officer, Sean Lowry as CTO, Will Kennedy as Sales Director and Paul Ceasar as Operations Director.
"Solar represented a great transformation challenge and opportunity, changing a successful PBX reseller into a cloud communications provider capable of supporting the majority of ICT needs of mid-market organisations," added Whitty. "We have aggressive plans to help our customers undertake digital transformation."•