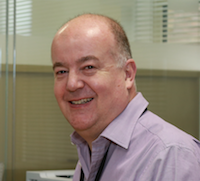 In his strategic reactions to new market opportunities hSo Managing Director Chris Evans is not short of a dead cert growth plan. Here, he reveals the strategies and drivers that will double company revenues within three years.
Evans has key markets and channel expansion directly in his sights and is pushing forward a strategy to double revenues within three years via a mix of organic growth and acquisitions that he hopes will generate a 10 per cent EBITDA profit margin. "The organic growth will be powered by investments in growing our presence in channel, wholesale and public sector markets," commented Evans. "A key development for hSo (HighSpeed Office) has been getting on the RM1045 Network Services Framework and gaining Crown Commercial Service supplier status. That enables us to bid for Government contracts to supply data connectivity, IP telephony and traditional voice services, and resulted in us winning many millions of pounds of additional business."
hSo is currently a circa £10 million turnover company with around 40 employees. Its enterprise team targets organisations with 100 to 1,000 employees and those with multiple sites. The channel team tends to work with IT support companies while the wholesale operation mainly deals with hosting firms, ISPs and service providers. "We are working to grow the wholesale side of our business," added Evans. "Our acquisition of Goscomb Technologies boosted our wholesale and channel offering substantially. We can now offer services in over two dozen data centres and have many more wholesale customers as a result of the acquisition. It also improved our economies of scale, enabling us to offer better prices to our channel partners and customers."
Evans describes hSo as a network service provider specialising in bespoke cloud solutions for voice, data and IT security. "We were founded in 2000 to become the Broadband Office of the UK," he explained. "We bid to provide IT and telecom services to buildings owned by a consortium of property owners. We won the tender but the dotcom boom turned to bust and we lost our funding. Thankfully, the property owners saw our potential and agreed to fund us."
hSo has wholesale relationships with all UK telecoms carriers. "Resellers have been poorly served by the major carriers," claimed Evans. "As a SME, hSo can focus on customer service, responsiveness and tailoring solutions to individual customers. This is something resellers appreciate as well as keen pricing. We always listen to the feedback from our customers and partners and respond accordingly by developing appropriate products. We prefer to be led by customers' needs rather than speculatively developing products that may or may not have a market."
hSo serves customers nationwide but its base in London brings a requirement to occasionally leverage partnerships in the regions. Evans hopes to plug these gaps with potential bolt-on acquisitions that extend hSo's geographic reach while on boarding local people to serve customers locally, as well as acquisitions that increase scale or strategic and product options. "We continue to look for complementary products for which there is growing demand," he added. "In recent years we have added public cloud connectivity and hosted voice services based on BroadCloud and Asterisk. We're open to filling gaps through organic development or via targeted acquisitions."
Another key factor driving hSo's growth is cloud computing. "We now provide connectivity to public cloud platforms AWS and Azure and have our own private cloud platforms based on Citrix and VMware virtualisation," commented Evans. "A challenge will be to deliver services that combine the pricing of the public cloud with the security of the private cloud."
It is a challenge Evans is certain to overcome given his previous working experiences which are wide ranging. He trained as an accountant with Ernst & Young in the 1980s and was based in Reading which at that time was the UK's nearest approximation to Silicon Valley. "Having worked on fundraising for a client, Dolphin Telecom, I was asked to join the company," recalled Evans. "Dolphin Telecom was a network provider that combined GSM phone and push-to-talk technology in a single handset. I then joined hSo in 2001 as Financial Director. But in 2003 the Board asked me to replace the existing CEO. Back then my role was focused on establishing systems and processes. Now, my day-to-day tasks are orientated more around growing the business by attracting the right talent and increasing revenues. The biggest challenge is determining what developments are going to be the next big thing that can be used by the business world to improve performance."
Again, this is a hurdle that Evans will surely overleap given his eye for an opportunity and ability to turn opportunities into market realities that generate revenues. His foresight is evident in the decision to achieve important accreditations to win new business, such as ISO accreditations and RM1045 which are responsible for public sector contracts worth £3 million being won during the past year. Evans described the uptick as 'transformational'.
He also believes that strong customer relationships will grow in importance due to tougher conditions ushered in by the General Data Protection Regulation (GDPR) within the context of a stringent data protection environment. "This will make winning new business, which is hard at the best of times, even tougher," commented Evans. "Resellers with a close personal contact with their customers will be in a stronger position to defend and grow the business relationship. Cultivating customer relationships will become more critical."•