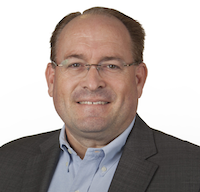 Any study of 8x8's evolution will reach two key conclusions. One is that its innovations opened the floodgates to patents that galvanise the company's status as a true digital pioneer. The other is that its Chairman and CTO Bryan Martin has a personal quest for world domination that cannot be suppressed.
The capacity of digitalisation to expand the customer experience is clearly immense. So too is 8x8's capacity to deliver the enabling technology. Not so well known however is that the company's high stature today is founded on a grand bounce back of monumental proportions. As with most leading technology companies at the time, a severe toll was inflicted on 8x8 by the dot.com downturn. Yet its latent potential was never lost on Martin whose job it once was to wrap things up. In early 2002 he was appointed CEO with a remit to wind down the troubled business. Instead he decided to unburden the company of its previous experience, pull out of a near terminal tailspin and chart a recovery distinct from its old familiar path.
"The dot.com crash affected all of the telecom companies that were starting to deploy 8x8's technologies," explained Martin. "When Lucent pulled every purchase order in October 2000, and the rest of our customers did the same over the next year, we barely survived. Because of the deteriorating business climate for next generation network technologies we quickly went from $30-40 million in revenue to basically zero, forcing us to shrink the business from 300 employees worldwide to 35. I had to rally a very small team to pivot and rebuild 8x8. And with one outside investor I personally invested in the company and transformed it from a chip technology business to a VoIP service provider. In 2004 we launched our first business service. Today, we have a well articulated and differentiated value proposition in the global market."
In diverting 8x8's dot.com trajectory Martin set a goal that few would have considered possible to realise. But in setting his course he was revealed as a man of vision and strategy, rather than a hostage to fortune. Today, 8x8 has no debt, an appreciating stock price, a market cap of more than $1.3 billion and over 1,100 employees worldwide. For five consecutive years the company has featured as a 'Leader' in the Gartner UCaaS Magic Quadrant. Not surprising when you consider that it serves more than one million end users in businesses operating in over 100 countries across six continents.
8x8's global advance has catalysed a surge of success that is fuelling impressive revenues. For the year ended March 31st 2017 8x8 posted total revenue at the high end of its guidance of $253 million and non-GAAP net income at nine per cent of revenue, generating $28 million of free cash flow. Service revenues grew 25 per cent year-over-year and 56 per cent of 8x8's service revenue came from mid-market and enterprise customers. "Fiscal 2017 was a year of great progress for 8x8 as we achieved several key technology and operational milestones," added Martin.
Getting 8x8 into shape after the trials and tribulations of the dot.com era was an awesome task, and Martin showed equal self belief and determination to reassert the company's influence in an emerging cloud market that he has long championed. This year 8x8 launched its Communications Cloud which offers many open APIs that allow customers and partners to expose rich communications data to their existing enterprise applications. "As data has become increasingly valuable to enterprises, employees and customers, we are providing clients with the foundation for a more collaborative and open cloud communications solution," noted Martin.
For example, 8x8's Virtual Office and Virtual Contact Centre solutions provide the mobile tools necessary for employees to get their work done from anywhere at any time. 8x8's recent acquisition of Sameroom also signifies the company's commitment to making full team collaboration accessible to all. "Sameroom is an interoperability technology that enables cross-team messaging and collaboration across an organisation," explained Martin. "Regardless of whether our customers use Slack, HipChat, Spark or one of the many other collaboration applications in use today, we provide the translation layer.
"Our strategic aim is to increase adoption by mid-market and enterprise customers; enrich our product portfolio with new features and services; build an effective worldwide channel organisation; and enhance our global operations to support our multi-national customers and partners. The common theme here and the reason we are winning deals is because CIOs are beginning to understand that all cloud communications services are not alike. These customers take a long hard look and perform deep analysis of our service and technology."
Martin's early background is in engineering. He joined 8x8 in 1990 out of Stanford University in California having been trained as a chip and software designer. His previous work experience included two summers at Chips and Technologies in San Jose while attending Stanford. Martin attributes his technical creativity to these experiences, and his hi-tech knowhow is reflected in the accelerating pace of innovation at 8x8 which continues to collect new patents, with 13 awarded in the last year.
Martin currently holds 55 United States patents in the fields of semiconductors, computer architecture, video processing algorithms, videophones and communications. "Overall, we now have 137 patents to date and more to come in the next couple of months," he added. "This is a direct result of the expanded resources we've allocated to R&D and the expertise of our full-time engineering teams, including the agile development teams working out of our offices in Cluj-Napoca, Romania."
As we have seen, Martin has led 8x8 through many evolutions and one of his priorities now is to pivot the business towards the channel model. "In the UK we sell predominantly through channel partners, while in North America approximately 30 per cent of our revenue is sold through the channel," he said. "But we foresee a day when all of our sales will go through the channel. We cannot hire enough people to accomplish the world domination that our business plan calls for. This cannot be achieved without selling and installing through partners."
8x8 has entered a nirvana of cloud landscapes and opportunities that represent the next stage of the comms revolution as workforces become increasingly mobile and organisations call for a more customisable platform for employee and team communication and collaboration. "Companies and employees thrive when they're provided with flexible technologies and tools that suit their individual needs," said Martin. "Our first step towards meeting this requirement was to holistically embrace the cloud which allowed us to open our doors to a more flexible and adaptable suite of products, tools and integrations that simplify the user experience.
"Furthermore, customer requirements have changed. Nowadays they work in distributed organisations, across numerous time zones with virtual teams and intergenerational communications. They have access to information from anywhere at any time, and have the flexibility to work remotely. Team collaboration has taken centre stage along with the demand for integrated mobility and the ability to pick your own tools if you don't like what is mandated by IT. So we're constantly evolving our product portfolio to help customers of all sizes get the most out of their cloud communications."•