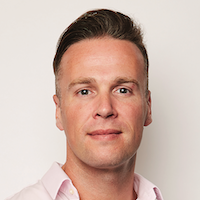 The last year has been truly transformational for TalkTalk Business and the telecommunications industry. We are delighted that full fibre has been at the forefront of the agenda, not just for providers, but for the UK government. This has driven real change and it seems that Digital Britain is finally becoming a reality. 
A lot has happened over the last year at TalkTalk Business, here are some of my highlights of 2019:
Accelerating our full fibre revolution 
Throughout 2019, TalkTalk Business has been working exceptionally hard to bring FTTP to market for our Partners. Building on the knowledge and experience from TalkTalk's successful rollout in York, we've invested millions in our Fibre for Everyone Programme. In the last few months we've made significant progress working with a handful of Partners and we are onboarding more every week. We certainly aren't taking our foot off the pedal yet – expect even more momentum in 2020. 
The Connectivity Matters Summit 
In May we invited 100-plus of our Partners to a unique event, the Connectivity Matters Summit, focusing on thought leadership and sharing best practice and ideas to help our Partners' businesses grow. TalkTalk's Chairman, Sir Charles Dunstone, opened the event by sharing his personal experience of disrupting the market with Carphone Warehouse. In addition, we had sessions hosted by top technology partners including ISG, Juniper and Google. My personal highlight was the FTTP focused panel discussion led by TalkTalk's Fibre for Everyone Director, Guy Miller, who discussed the realities of building a full fibre network with panellists from FibreNation, Openreach, Gigaclear and G.Network. 
Embracing the Northern powerhouse
2019 marks the closure of our London headquarters, as TalkTalk officially moves to its Northern home in Salford. The collaboration from all employees has been phenomenal and it really does feel like one big campus. We are delighted to have joined the Northern Powerhouse Partner Programme, an initiative working to boost the northern economy with investment in skills, innovation, infrastructure and culture.