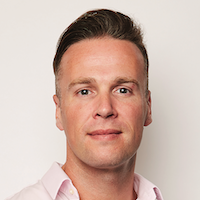 Over the course of the next three to five years the UK connectivity landscape is about to embark on rolling out full fibre, which is the biggest transition the industry has seen since the likes of Local Loop Unbundling (LLU).
 
The opportunity that FTTP brings to the channel is huge. Higher bandwidth, faster speeds and an improved increased customer experience all equate to a reduced customer churn and a lower cost to serve. 
First mover advantage is going to be critical. Once a customer is on FTTP they are unlikely to move and there is a clear and easy bandwidth upgrade path, so providers that get customers on FTTP early will reap the rewards. 
However, the challenges for the channel can't be overlooked. 
Working with a variety of FTTP access providers will create complexity, creating a patchwork quilt of coverage offered by multiple providers without standardisation. Each provider has their own set of technical standards, operational models, pricing, product variants, SLAs and customer journeys. 
TalkTalk's CEO Tristia Harrison addressed our Partners at the Connectivity Matters Summit and explained that our FTTP strategy was a two-pronged approach, delivering Openreach FTTP and working with FibreNation and other Altnets to offer true scale in a simple, ubiquitous way. 
We're committed to working in partnership with the channel and we've learnt a huge amount from our test case in York. 
We will work shoulder-to-shoulder with our Partners and leverage these insights to ensure that they are insulated from the challenges and supported as they navigate through this industry shift. 
Over the last year we have invested millions in our Fibre for Everyone Programme, with the help of our specialist team which has grown to over 100 people. 
We're ready to disrupt the market again. We've done it before with LLU, and we will help shape this new future together with our Partners.