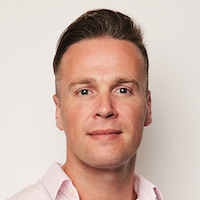 It's true what they say – 'people buy from people'. This couldn't be truer than when you operate in the channel. When your customers buy from you they are expecting more than just a transactional relationship. Your customers want to feel like they belong to part of something that is aligned to their organisation's values and beliefs.
Over the last couple of years we have successfully amplified our efforts to create a real sense of community within our Partners. Here are three of the ways you can do this:
Host customer events: Utilise customer events to inspire your audience with thought leadership and share best practice from experts. TalkTalk Business recently hosted The Connectivity Matters Summit for 100 of our Partner and carrier customers. The reason the day was successful was because it wasn't a sales pitch, it was about sharing best practice from a variety of experts and our customers really appreciated that.
Be hospitable: Reward your customers with hospitality events such as music concerts, sports games or simply going for a nice dinner. One of the misconceptions is that hospitality is only for C-level customers. Why not treat some of the people that are involved in the daily ins and outs of the job? Instead if a CEO, treat the Product or Service Manager. It's a great way for your customers to bond with the people they interact with daily.
Dedicate time and support: Of course, there's no point spending budget on hospitality and events if you don't dedicate enough time to listening and understanding your customers in the first place. Nothing creates a stronger sense of community than communication. Regular meetings and phone calls are the best way to do this. Plus you can keep your customers updated with what your company is doing through online content such as blogs, whitepapers and newsletters.