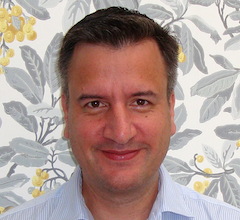 If we value the customer experience it must be wholly streamlined and integrated, says CX champion Steve Tutt, Marketing Director at Kakapo Systems.
He is championing the CX cause with intelligent apps that unify BroadSoft hosted PBX and ACD deployments, and has called on BroadSoft-based resellers in the UK to unlock new markets with these apps that previously only available to BroadSoft service providers. Developed by Kakapo Systems, Unity Contact Center can be added to any BroadSoft hosted PBX or ACD deployment to intelligently overlay web chat and call back capabilities. "The opportunity for resellers to tap into this new market – specifically web chat where SMBs purchase stand-alone solutions, and email routing – is significant," stated Tutt. "Incorporating presence and chat, Unity optimises the inbound and in-team call handling experience. This routing logic is crucial in delivering a blended experience to the user."
The idea to unify a user's entire BroadSoft telephony experience via an intelligent application first came to light ten years ago. "There were too many different touch points for a customer to access all the features, including toolbars, star codes, buttons on phones and logging into a portal," explained Tutt. "For many users this is a barrier to usage so they just don't access the features.
"Over time we expanded into all use cases for BroadSoft with UC, reception and mobile apps. Our Agent and Supervisor apps for BroadSoft call centre provide wallboard functionality and access to the features of the ACD such as Unavailable and Disposition codes. BroadSoft's biggest call centre customer has over 6,000 agents, all using our Unity Agent and Supervisor apps because of the intelligence we can layer over the top." 
Ninety five per cent of Kakapo's revenues are currently generated outside the UK, its biggest market being the US, which may come as a surprise given it is a UK company. But that's about to change as Kakapo embarks on a reseller-focused channel campaign on home territory. "Primarily we only work with BroadSoft service providers but we are introducing a UK reseller model where any current BroadSoft-based reseller can deploy our apps and contact centre," added Tutt. 
Fragmented features and tools that render comms solutions half utilised smack of pre-digital days, according to Tutt. And while there is much industry talk about the upsides of call analytics, the benefits of harnessing key data such as the number of emails, tweets and web chats received by a customer (and the associated SLAs) go largely unspoken, he pointed out. "Tweets and emails are often routed to marketing teams rather than customer service, creating a disconnect between departments because the comms platform cannot join up the communications," he stated. "That's the scenario we are seeking to solve with Unity Contact Centre.
"Resellers can help customers report on their incoming contact across all media. For example, they may have had 102 calls into the call centre, but we can now show that they also received 217 emails, 104 web chats, 86 call back requests and 56 incoming tweets. In the past these were enterprise level statistics but anyone with customers to look after needs these tools now. All chats and calls are automatically logged against leading CRM platforms including Salesforce and Microsoft Dynamics."
Furthermore, noted Tutt, inbound call centres may be on the verge of a fundamental change as more customers opt to request a call back rather than sit in a queue." Presence Based Scripting will automatically change or hide the web chat prompt and change the message displayed to 'Request a Call Back' if there are no agents available," explained Tutt. "Call backs mean no abandoned calls and the customer saves because they do not need expensive ACD licences for call back and just use a regular BroadSoft hosted PBX extension."
It is an undisputed industry fact that the customer experience is a key factor in determining end user buying decisions, and this plays into the hands of resellers able to give customers what they want. "Big changes are coming with CX and we see this becoming the decisive criteria for customers as they evaluate different comms solutions," added Tutt. "Rather than seeking cost cutters as a primary buying factor, clients want to assess their customer satisfaction ratings, ways to build their sales funnel and new methods to more effectively engage with visitors to their website. 
"You cannot underestimate the granularity of what individual customers want. Over time we have built-in a huge degree of customisation for our apps, such as being able to hide or limit the call recording options the user has. We see backend flexibility like this as also key to helping resellers adapt and win.
"We want to get these tools into the hands of UK resellers and their customers. The demand for web chat, in particular, is there and fast becoming an expected customer service tool. But it's too often sourced as a standalone solution and bypasses the channel. Now, the channel can tap into these new margin opportunities and also provide customers with chat that's integrated into their overall comms set up."