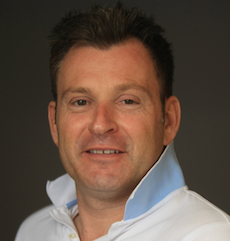 Elite Group founder Matt Newing (pictured) has upped his stake in tech firm DriverNet, which was set up in 2017 by Ant Chisnall.
The DriverNet app provides real-time dispatch, route status, arrival and duration times and map views, and automatically updates routes of mobile workforces if it makes them more efficient. 
"I'm keen to support new tech that will make a difference to other organisations," said Newing. "It's tough for start-ups, particularly with the uncertainty of Brexit, and it's good to be able to help with the next phase of investment to ensure DriverNet continues its growth."
 
Chisnall has a 17 year career under his belt working in logistics for small fleet operators and large multinational hauliers. 
DriverNet has won a number of innovation and tech awards including a European Space Agency Award and the Merseyside Innovation Award and Future of Mobility award in 2019.
Chisnall added: "We are now working with some of the biggest councils in the UK, the NHS and private health care providers to help improve their logistics and transport capabilities."