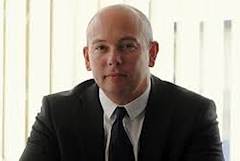 IT group SCC registered its fifth consecutive year of record earnings in EMEA for the year ending 31st March 2018, reporting £1.8bn turnover, up 9% across the region, and EBIT of £27.7m representing year-on-year 10% growth.
The operations in France and the UK continue to drive the majority of group turnover (96%) and profitability (94%).
A strong UK performance in services aided by the completion of data centres in Birmingham and Hampshire helped to drive growth.
SCC Chief Executive James Rigby said: "There is now a need for all businesses, whoever they are or whatever they do, to digitise their operations and outsourcing that requirement is an effective way to manage the continual investment needed for growth. 
"We have invested over the past few years via our cloud services and data centres in anticipation of that demand and expect to continue our current performance levels in the coming years."
Areas of investment highlighted by Rigby include AI and cognitive computing. He also emphasised the possibility of capability-based acquisitions.