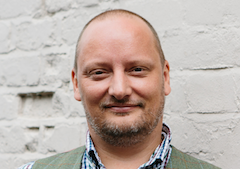 The One Connectivity project is on track as Managing Director Paul Stevenson continues to release SMEs into the world of enterprise-level business comms.
When One Connectivity began its commercial life in 2013 Stevenson's ambition to elevate the comms services available to SMEs was realised. Prior to setting up he worked in finance sales for eight years when a close friend offered a position within his telecoms business. "The company sold and we decided to form One Connectivity," he stated. "It was established by myself and my wife with some guidance from two friends who had previously been business owners. We advise mainly in the small-to-medium business marketplace where larger providers find it difficult to service their customers, and deliver the enterprise level solutions and services they deserve."
On setting up five years ago Nottinghamshire-based One Connectivity had five employees, all with deep experience in the IT and comms markets. In its first year the company registered £360k turnover with £20k profit. Year two generated £760k turnover, £80k profit and a headcount boost to 12 employees: Rising to 21 employees, £1.4 million turnover and £120k profit in year three. This year One Connectivity is guiding for £2.1 million turnover, £190k profit with a headcount of 25.
"Our first milestone was after 24 months when we renewed our customer base," added Stevenson. "Thanks to great customer service and account management we retained around 95 per cent of our clients. The second milestone, and the biggest turning point, was our partnership with Pragma. We began our journey with the Ericsson-LG iPECS telephone solution and employed experienced sales and engineering staff, initially offering the product to our existing customers. This has been a huge success."
 
One Connectivity now has a base of 700-plus customers, over half of them taking more than one product. The company provides a range of solutions including cloud telephony, on-site PBX connected via SIP, mobile voice and data, mobile device management, traditional fixed line and connectivity. Key partners are Pragma, Gamma, Plan.com and Mdee. "The IoT is on everybody's lips and we have this in our portfolio already," added Stevenson. "So WiFi is another product we are looking into with Pragma, trialling it with a few existing customers to get a full understanding. They are showing high levels of interest."
Also gaining attention are financial services which Stevenson says plays a big part now with many businesses seeking to lease their equipment. "One Connectivity has partnered with Clear Asset Finance to offer this and hopefully remove some of the work for the customer," he added. "We now provide finance for mobile phones, telephone systems and IT equipment. But it's a saturated market and we need to differentiate ourselves. That's not easy, so we need to prove ourselves and make sure we offer the best advice, the correct solution and back it up with fantastic service and account management. Most companies want a telecoms partner they can work with, trust, who understands their business and can advise on the latest technologies that could help them. Therefore the role of resellers will continue to evolve and cross into other industries as we have seen with IT." 
Stevenson's founding vision to create a business that would grow organically has been 'realised beyond expectation', he enthused. "For years the corporate marketplace has received a joined-up approach to communications and enjoyed cutting edge solutions," he said. "Why can't SMEs have the same experience? There is no reason why not if the solutions are co-ordinated by one provider consolidating all the different services. One Connectivity will continue to grow based on this ethos. In three to five years time I see us as one of the most respected telecoms companies in the UK. We must continue to do what we do well and always make sure that we are at the forefront of new technologies and solutions."
Just a minute with Paul Stevenson
Role models: 
My parents: They brought me, my brothers and sister up with the correct values in life. It's something I'd like to achieve with our own children
What talent do you wish you had? 
To sing
What do you fear the most? 
Heights
 
In hindsight: 
I'd have probably got into telecoms a lot earlier
Top tip for resellers? 
Make sure you find the right partners and really get to know them
One example of something you have overcome:
Fear of heights. I did a bungee jump for charity 
 
What's the best piece of advice you have ever been given? 
Never wait for things to happen, make them happen yourself
 
Name one thing you couldn't do without in your job:
A good pen
Your greatest strength and what should you work on? 
Understanding people is a strength, but I need to work on not being too laid back
If you weren't in comms what would you be doing? 
Bored
What's the biggest risk you have taken? 
A bungee jump 
Name three ideal dinner guests: 
Brian Clough to listen to his stories; Sir David Attenborough; and Gordon Ramsey to cook the meal
Tell us something about yourself we don't know:
I hate chips
How would you like to be remembered? 
A great son, husband, dad, grandad, friend and boss