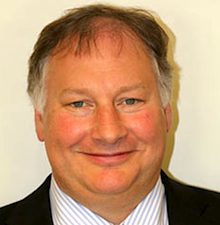 Mobile resellers have been urged to ensure that they are able to comply with upcoming Mobile Bill Limit legislation that comes into force on October 1st.
Billing company Aurora has emphasised that the new rules allow customers to specify a pre-agreed bill limit which if exceeded means the comms provider becomes responsible for the excess costs.
"This legislation brings multiple issues throughout the channel and resellers need to ensure their billing platform is equipped to cope with the complexities, or they could find their business non-compliant and having to absorb extensive revenue and margin loss," warned Aurora MD Derek Watson (pictured).
"It is essential to have the capability to prevent usage scenarios beyond the bill limit otherwise resellers will be liable for usage charges that they are unable to pass on to their customers.
"Resellers need to talk to their billing provider to understand what is being done to prepare for this legislation."
For its part Aurora has deployed 'intelligent billing' technology in its Affinity platform to help resellers manage their estate and billing revenue exposure.
The company is also running a series of webinars for resellers on getting to grips with the legislation in addition to training and support.