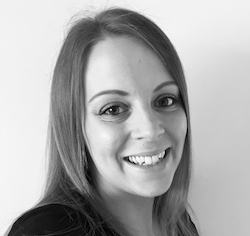 As at all times when Ofcom regulation that impacts CPs comes into light, the channel undergoes a learning project to evaluate and understand the implications of fresh policies.
Right now, it's time to move forward with new mobile switching regs and consider how they fit into the bigger regulatory picture from a billing perspective. From July 1st mobile users will be able to switch mobile provider with a free text as new reforms announced by Ofcom in December 2017 come into force. Providers are also banned from making notice-period charges after the switch date. "The text to switch legislation relates to single user accounts, where a request may come into the mobile network operator and then be passed through the supply chain to the reseller," stated Darren Salisbury, Director at Inform Billing. "They must respond to the end user with a PAC and end of contract charges within 48 hours. This has an implication on the data that is held within the reseller's billing platform and how the platform calculates charges at any given point."
Complying with this regulation will present a logistical challenge for CPs who will need to obtain and disseminate the required information within the prescribed timescales, noted Vincent Disneur, Union Street's Head of Sales and Marketing. "The primary obligation on CPs, generating PAC codes, will require action at a network level," he said. "It will be interesting therefore to see how MNOs and service providers respond to these changes.
"In addition, CPs will be required to supply information about early termination charges and outstanding handset costs. This move seems to complement other new regulation, scheduled for implementation in February 2020, which will require CPs to provide customers with notifications of when minimum contract periods are coming to an end and to supply best tariff information."
Samantha Dennahy (pictured), Service Operations Manager at Aurora, emphasised the level of integration required to ensure compliance with the new legislation. "Customers will need a system that can talk to the networks and get messages back and forth in very short timescales, ensuring that it all links up to the billing so that it's stopped at the right time and it's clear to the end customer they've received their final invoice," she stated.
On 15th February 2020 Ofcom will introduce the new requirement on CPs to provide End-of-Contract Notifications and Annual Best Tariff Information. Ofcom has stated that under this new regulation, 'Broadband, mobile, home phone and pay TV companies must notify both residential and business customers of when their minimum contract period is coming to an end'. "CPs are also required to provide customers who remain out-of-contract with best tariff information at annual intervals," added Disneur.
"There are slightly different requirements for business customers as there are for residential ones. This will allow CPs greater flexibility to determine what is appropriate for business customers on a case by case basis. Although this does not relate to billing operations specifically, billing software could be well placed to assist CPs in complying with these regulations."
Despite the wealth of knowledge and information available at our fingertips, end customers seem more uninformed than ever
According to Dennahy, the End of Contract Notification that comes into effect early next year will be a 'big one' and cause resellers problems. "The challenges we believe it will cause are as follows," she explained. "Many providers don't have their contract information stored in a single place, so finding out which customers are approaching, or out of their minimum term will be difficult. Communicating to each customer will in most cases be a manual process which will take a lot of time and effort. And contract renewals are not always an easy process and likely to become more common if these regulations come into effect."
There is no hiding from scrutiny as Ofcom focuses more sharply on improving transparency and reducing costs for the end customer. "In recent years that's been mainly focused on consumers and small businesses, but the regulatory changes coming into effect this year and into next are encompassing businesses of all sizes," added Dennahy. "Despite the wealth of knowledge and information available at our fingertips, end customers seem more uninformed than ever about what they're being charged for and what their options are to reduce costs or move provider. Ofcom is trying to improve that scenario."
Other regulation recently brought forward via Ofcom is focused on offering protection from fraud or unexpected costs, leading to bill shock, observed Salisbury. "While the principle of much of the legislation is right, it is my belief that the underlying intention of some recent pieces of legislation has been lost because of all encompassing definitions and changes to the Telecommunications Act," he added. "Legislation is proving a challenge, particularly where the channel is not specifically considered and the purpose of the legislation is to control large network providers and provide protection to consumers. We now have a situation where multiple links of the supply chain are forced to invest significant sums in developing solutions which will benefit very few end users."
There is another legislation in consultation regarding Bundled Mobile Fees, pointed out Dennahy. "The proposed legislation is to ensure mobile bundles being sold are fairer, with prices being made more transparent for mobile customers who pay for handsets and airtime within the same contract," she said. "Providers will need to ensure that they are able to break down the costs of the package clearly and be able to inform the customer that the deal is coming to an end depending on the exact legislation Ofcom sets."
There are a number of other consultation processes underway, noted Disneur, including a proposed price cap for calls to 070 'follow-me' number services. "It always makes sense to keep an eye on recent consultations as some of them may require considerable implementation," he added. "Longer-term, with the PSTN switch-off on the horizon, Ofcom has initiated various consultations such as the Future of Telephone Numbers and the Future of Interconnection and Call Termination. With this in mind, it's probable that over the coming years we will see major changes to area codes, the numbering scheme, a new number database and significant changes to porting and routing. We would recommend that CPs keep these likely changes in mind when planning any medium to long-term commercial strategies."
It always makes sense to keep an eye on recent consultations as some of them may require considerable implementation
Some Ofcom legislation lacks all sense of guidance or leadership, believes Salisbury. "New legislation can create confusion as to who it applies to and who is responsible for implementation," he observed. "For example, price caps were recently imposed on Directory Enquiries services applicable to all customers regardless of whether they are consumers or businesses. Price caps were also imposed on Internet calls within the EU, but only for consumers and specifically only those on a 'default' tariff. These are just two examples of several recent pieces of legislation that are inconsistent and lack clarity, making it difficult for those who do not have armies of lawyers to decipher the law makers' intention."
Other examples such as 'mobile bill limits' and 'text to switch' involve deep levels of consultation between Ofcom, the relevant fixed or mobile network operators as well as the Government departments responsible for writing the legislation. "The ongoing omission of a channel voice within these consultations will continue to provide implementation challenges where due consideration has not been given to the impact on the channel," stated Salisbury. "Part of the problem stems from information flow and the lack of anyone taking responsibility to provide the information to resellers, as well as a lack of consideration for the technical involvement required. Education is key and most billing providers can and should play a part. However, the onus should be on networks and aggregator providers to provide a better method of information flow and education on regulatory compliance."
The onus should be on networks and aggregators to provide a better method of information flow and education on compliance
Not surprisingly, in 2016, Union Street appointed a dedicated Standards and Security Officer to monitor and provide advanced warnings of any proposed regulation that could impact the billing process. "Where appropriate we contact CP clients to share our interpretation of regulation and to advise of any corresponding enhancements we might be making to our software to help them with compliance," stated Disneur. "We provide advice at a general level but always advise that CPs err on the side of caution by conducting their own research and drawing their own conclusions. In the channel there is a great deal of variance from one business to another, meaning that it's rarely possible to provide one-size-fits-all advice on compliance. Ultimately, the regulator itself is the best source for clarification."
Not every piece of regulation and policy derives from the UK's telecoms regulator. In recent years the comms industry has seen the European Parliament's introduction of Roam like at Home and the GDPR, the DCMS's implementation of Mobile Bill Capping, and HMRC's introduction of a reverse VAT mechanism on the sale of wholesale communications services. "Predicting changes from regulators other than Ofcom is more difficult, but by working together with our CP partners we can ensure we are well prepared," added Disneur.
The recent regulations and upcoming regs call for resellers to have a system that seamlessly integrates with their processes from start to finish, allowing for easy communication between them and their customers over a variety of channels. "Resellers with multiple systems to manage different parts of their process, that aren't aware of each other, will struggle to properly manage the new regulations and be compliant for their customers," said Dennahy. "Resellers need to increase transparency and communication with their customers, be more aware of contracts and billing, and be more responsive and quicker to act than ever before when their customers contact them."