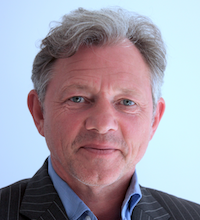 WebRTC is tipped to revolutionise the way businesses communicate and according to industry experts the technology is already edging closer towards mainstream and widespread adoption.
The fast-rising WebRTC standard for voice and video is gaining traction most notably in the UC space. This open source protocol enables video, audio and file sharing through a standard web browser, eliminating the need for platform-specific software, plugins or vendor lock-in that can complicate and raise the cost of existing video conferencing solutions. "As an integrator and reseller the opportunity is intriguing," stated Calum Malcolm, CTO, Elitetele.com. "The opportunity is huge as WebRTC can be a great benefit in UC solutions."
Malcolm observed that WebRTC has effected a 'quiet revolution' with little direct publicity but has been steadily growing in adoption, especially in UC video and voice applications. It is becoming increasingly powerful in connecting businesses with their customers. The key benefits are ease of use, better customer interaction, improved internal collaboration, and a lower cost of entry than some commercially provided solutions. "WebRTC offers cloud and UC integrators the opportunity to create disruptive solutions," noted Malcolm. "For the majority of clients it will be a journey from traditional communications to the new world. The real opportunity is to integrate existing services to the cloud using a combination of public and private cloud solutions, providing a cost-effective transformation of their services."
The debate around open source and vendor supplied solutions opens up the opportunity further, observed Malcolm. "The real value as an integrator is the ability to provide the best solution to meet a client's requirements," he added. "As backing for the protocol grows with Microsoft and Google supporting it, the opportunity for growth over the next 12 months is encouraging."
While WebRTC is a critical tool for today's digital landscape it's important to remember that it is a communications enabler, not a replacement for solutions such as UC or call centre applications, observed Patrick Joggerst, EVP of Global Sales and Marketing, Genband. "We made the decision to invest heavily in WebRTC and build our Kandy CPaaS, enabling companies to leverage the capabilities of WebRTC without the risk," he said. "With that foundation in place we've continued to innovate with our Kandy Wrappers, revenue-ready, pre-packaged, fully functional software applications that can be delivered standalone or inserted into a website or application to endow it with embedded real-time communications capabilities in minutes. With access to capabilities like Live Support, Visual attendant, Truckroll and more, businesses can significantly accelerate their time to market and enhance the customer experience while reducing their implementation efforts and costs."
While UC has helped to enhance enterprise communication and collaboration, it isn't yet delivering the truly seamless experience users crave, according to Joggerst. That's where container technologies come in, he explained. "With container technologies it's possible to have disparate applications and processes combined within a single desktop or mobile client 'shell', delivering a truly integrated experience with extensive capabilities," added Joggerst. "An example of truly unified communications would be mashing up a Microsoft Skype for Business experience for instant messaging, address book and presence with voice and video delivered through the service provider's HD quality service. This is the path forward and container technologies are the enabler for these new and integrated experiences."
But undergoing a period of tech change can be challenging for resellers, even with the promise of big rewards. "It usually takes a trigger point for enterprises to make the jump, so resellers need to be alert to changes such as a growth in the number of employees, a move to new facilities, a need for more advanced functionality, a search for cost savings etc, which can help drive change," commented Joggerst. "But while WebRTC offers multiple benefits, deployment can be challenging. It's critical for the channel to offer a clear migration path and the tools to help guarantee the performance of services and apps."
WebRTC is high on Voiceflex's agenda and Sales Director Paul Taylor (pictured) believes that a reseller's strategy must now include a WebRTC journey, which Voiceflex has already embarked on and monetised for the channel following a link-up with Genband. "Voice WebRTC is real-time - calls are made directly and instantly via a browser over the web with no calling costs," said Taylor. "We have several WebRTC-based products and our priority is to get them into our channel. Short-term we're pushing voice-based WebRTC applications such as Visual Automated Attendant, moving the automated attendant from laborious tone based routing to a visual attendant that's embedded in the customer's website. It's opening doors and closing deals."
Voiceflex SIP Trunks are now WebRTC enabled and Taylor is busy pushing the benefits of the application into the channel. "Longer-term we will see additional features on our voice enabled applications and the introduction of applications encompassing the full spectrum of interaction with customers over the web including, but not limited to, voice, web chat, Facebook and LinkedIn," he said. "Most resellers haven't looked at the opportunities WebRTC can offer. It's where SIP was 10 years ago and just entering mainstream. The opportunities will be plentiful, but education is key."•