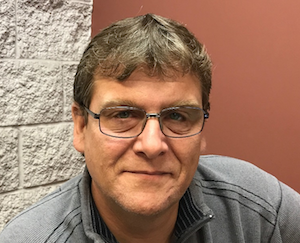 Forget the conventional state of corporate network protection. What really counts is the next revolution in cyber security services and SD-WANs, the likes of which the UK comms industry has never seen before, according to their inventors and evangelists.
Ombex is the UK channel's chance to bring to market a revolutionary and ultra secure SD-WAN solution fully authenticated by the stand-out credentials of its US-based makers - a joint venture between CybX Security, which specialises in attack and penetration prevention, and Omega TeleServe, said to be one of the first independent telco consultancies to embrace secure SD-WAN. Its go-to-market brand, Ombex, is gearing up for a UK channel launch in January, handing resellers an opportunity to deliver the same security levels deployed to protect whole governments and nations.
CybX Security's promise to keep Britain's networks and businesses safe from attack cannot be overstated and comes as we witness a dramatic upshift in cyber threat levels. So high are the security stakes that nothing but the absolute cutting edge of technology will do, claims Sean Chumura, the man behind CybX.
He urges the channel to keep this one fact in mind - that CybX Security is credited as the first company to integrate technology solutions that are certified Quantum Safe by NIST, ANSI and ISO standards. "Our goal is to bring secure solutions to the market, redefine the industry standards in computer security and communications, and provide a revenue opportunity to the UK ICT channel network," he stated.
CybX Security was founded in January last year and has since acquired multiple patents, forged strategic partnerships with a number of corporations specialising in disruptive security technologies, and assembled a mission critical development team. The company has already become a front runner in attack and penetration software, and claims to have catalysed a shift in the way networks and data are protected and managed.
"CybX specialises in cyber warfare defence and risk mitigation/Quantum Safe security services to governments and multi-national corporations," added Chumura. "The CybX Cyber Warfare/Terrorism Defence Centre (CIWIX) has the capabilities to offer a full range of services centred on the world's most advanced technologies."
The CIWIX centre is based in Pennsylvania, the heartland of America, and uses a proprietary set of IT technologies to create a real-time monitoring, controlling and remediation system that services the network and data security needs of government agencies and commercial enterprises. "The centre enables full protection against cyber attacks and eliminates exposure of data from any possible intrusions of systems," explained Chumura. "The centre also has its own capability for counter measure applications against the source of attacks, and the ability to detect abnormal computer behaviour patterns when a computer is attempting to illegally connect into another to install malicious programmes, extract data or induce a buffer overflow to initiate a remote code execution."
In simple terms, the CIWIX centre 'listens' to Internet traffic worldwide and makes no attempt to connect to any computers outside of the centre. On a day-to-day basis, compromised computers attempt to send 'burst' communications as a 'beacon signal' to inform their attackers (for example, China, Korea and Russia) of a successful penetration. Those intrusions could be for immediate or future malicious use.
"The CybX Quantum Enterprise system is able to detect these 'Passive' attacks in real-time by implementing the Quantum Shield security solution's Listening Correlator which identifies and records all real-time abnormal behaviour," commented Chumura. "CybX's Quantum Shield detects and stops programmes before they are allowed to execute, and also pinpoints internal unauthorised network connections."
Chumura is a computer security and forensics expert and programmer with more than 25 years experience under his belt working with federal, state and local governments, as well as foreign governments and private industry. His experience includes writing programmes that investigate piracy, detect financial fraud, and allow computer networks to identify and automatically self-heal. Chumura has consulted with the FBI in the areas of cyber terrorism, forensic computer investigations and white collar crime. He has also been called to testify as a computer forensics and cyber warfare expert many times.
Leveraging his expertise, and as co-founder of the first private cyber warfare and terrorism defence centre it was important for Chumura to develop and integrate disruptive technology that has the capacity to identify attacks against infrastructure in real-time. He has subsequently been issued with several patents for products of which he is an inventor and co-inventor. Under FBI confirmation, Chumura is a member of the HTCC, the Washington D.C. Law Enforcement Association's High Tech Crime Consortium group, as well as other task forces and associations. He is considered one of the foremost experts in the field of cyber security.
Under his guidance, CybX provides proactive computer security, analytical reporting, decision support and information sharing solutions in commercial and government marketplaces worldwide. The company boldly claims to have created the world's 'first and only truly Quantum Safe' solution that ensures data protection from any attack.
"Ombex brings to the UK the ability to truly protect data," added Anton Oliver, Head of Channel Development for Ombex in the UK. "CybX has allowed us to package its suite of virtually hack proof Internet security technologies, replacing four to six appliances currently used in most WANs, and the costly private data networks most companies rely on for network management. The Ombex product and service suite will only be available via resellers in the UK as a wholesale opportunity."
In January 2018 Ombex will officially unveil its SME and enterprise SD-WAN suite of security solutions to the UK channel, which are plug-and-play and in one box, requiring little configuration, while its multi-server professional platform will scale to meet customer needs. Ombex intends to penetrate the UK market quickly and at scale and has set its sights on recruiting a minimum of 150 ICT resellers with well established client bases. Ombex partners will get full product and staff training, marketing and technical support 24/7/365.
"Ombex is offering resellers an opportunity for high earnings that has not been seen in the UK for a long time," claimed Oliver. "Reseller margins are going down because everybody is competing on price. We will demonstrate to the reseller networks that they do not have to compete on price."
Any assessment of market trends will provide a long measure of the channel opportunity Ombex puts forward for the CybX SD-WAN solution. "Cloud adoption, mobile applications, expanding branch facilities and a host of other business imperatives continue to drive up bandwidth demand for businesses nationwide," said Oliver. "While challenged to meet these escalating demands, IT leaders of distributed enterprises are also faced with delivering a seamless and consistent connected experience for all of their customers, employees and partners, regardless of location or proximity to the network backbone."
In highlighting another reliable indicator of the reseller opportunity advanced by Oliver, he pointed to figures from Gartner that suggest the SD-WAN industry will grow from $225 million in 2015 to $6 billion by 2020, while 45 per cent of all edge routers will be replaced by SD-WAN by 2018. Gartner called it a 'new and transformational way to architect, deploy and operate corporate WANs'.
"Leveraging SDN and NFV technologies, SD-WAN allows users to establish and configure VPNs, WAN optimisation, VoIP and firewalls to enterprise branch offices through software," stated Oliver. "SD-WAN implementations minimise the need for additional physical equipment at sites, which eliminates significant expenses.
"For the reseller community, SD-WAN as a Service is a new and exciting revenue opportunity as it enables them to manage WAN services for enterprise businesses. Likewise, SD-WAN as a Service can be appealing to end users and enterprises that don't want to manage the WAN network or applications, preferring to outsource these services to a trusted service provider.•