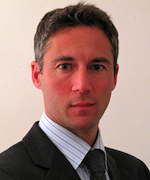 Although the Internet Services Providers' Association (ISPA) marks its 20th anniversary this year it came of age many years ago as the voice of the UK Internet industry. Here, Secretary General Nicholas Lansman looks at the big issues facing this sector in 2015.
The General Election on 7th May is currently too close to call and the major parties are yet to set out their plans for the sector. ISPA, however, sees a number of political and regulatory issues dominating in 2015 including consumer switching, privacy, broadband and digital skills. We still do not know the Opposition's plans for the sector should they win, but the Labour Digital Policy Review provided some clues. Covering a range of topics, recommending a universal service obligation for broadband and a strong focus on skills, and while this is light in detail, and the document's role in shaping formal party policy isn't clear, it is encouraging to see a more joined-up strategic approach. However, Labour has signalled a willingness to intervene in other sectors, such as energy, and this could extend to communications too.

Communications data comeback
A communications data law is a matter of 'when' and not 'if' for the next Government. The Home Office wants to re-introduce the Communications Data Bill which ISPA had a number of issues with and was vetoed in 2013. The Counter-Terrorism and Security Bill is in the last stages of a very rushed parliamentary process and will require ISPs to retain identifiers to help match an IP address to a specific device. But we don't expect this to be a major impact on smaller and medium sized ISPs.
2015 will also provide opportunities for industry to engage in debate. A new oversight body was created, and the Anderson Review of future laws will be published ahead of the election, with detailed proposals and scrutiny following in the next Parliament. ISPA recognises that there is a need for law enforcement to access data, but any laws should be proportionate, have strong oversight and not become a cost burden for the sector.

New processes - new costs
The customer switching process will change to the Gaining Provider Led (GPL) model in June 2015. This new process will see customers able to switch providers by informing the new (gaining) provider they intend to leave, whose provider will have to work with the incumbent to process the switch, with no disruption or involvement from the customer. While ISPA supports anything that fosters competition, ISPs expressed concern over the cost of building the new process into their operations, and that customers may leave while owing money. Other consumer protection powers remain high on the agenda, with Alternative Dispute Resolution cases being an issue for ISPs. While no one disputes consumer should be able to seek redress, the cost of case fees and acceptance of vexatious complaints can lead to high costs and a system that acts as a disincentive to fairly resolving disputes.

Government intervention
While politicians will always have an urge to tinker, ISPA would argue against too much interference in the industry, and to be mindful of the cost to business when devising new rules. Compared to other sectors, the communications industry is competitive, high-tech and fast-growing, and ISPA is concerned that excessive intervention could hinder industry. Our sector has flourished so well in the past 20 years because of innovation rather than regulation.
This year will continue to see Government providing money for broadband rollout, so expect lots of good news stories from the Government on milestones and uptake for superfast as more county-based projects complete. Funding for all broadband programmes is due to end in 2017 with no promises beyond this date. ISPA calls on the political parties to spell out their policies for digital infrastructure, as networks, ISPs and communities want to know where they can and cannot viably invest in their networks. We also call for a more inclusive procurement process and reiterate the need to listen more to the whole industry.

Looking ahead
For ISPA, looking ahead into 2015 is an opportunity to look back at where we've come in the last 20 years. With the organisation now 20 years old our membership now represents over 96 per cent of residential users and a huge percentage of the business market. We've seen the Internet evolve from being a niche product to being fundamental. The technology has evolved beyond all recognition, but many of the issues we deal with remain the same.
ISPs underpin how we live and work and this has always made them a political target for blame. The debate around parental controls, copyright, communications data and liability for the things people put over the networks has been a constant and ISPA has seen some big wins. Cost recovery is an accepted norm, resulting in big compliance savings as rules become ever more complex. The 'mere conduit principle' has been somewhat eroded over the years by the courts but still remains in place, and is a key point of principle for Internet regulation. Further, B2B providers are not subject to the same rules and regulations larger companies often are.
ISPA UK was established in 1995 and currently has 200 members. It operates as the voice of the UK Internet industry to Government, parliament, regulators and the media.
Visit www.ISPA.org.uk