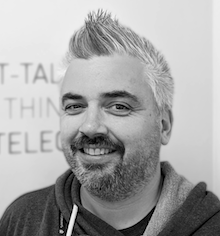 It is a well known industry fact that porting is broken and the regulator is showing no signs of clearing the scourge, according to Simwood Managing Director Simon Woodhead.
In an open letter to all wholesale operators he offered to grab the bull by the horns and 'transform routine porting' by modifying Simwood's porting agreements if fellow operators followed suit. 
"It can either be bilaterally, or you never know we could achieve something multi-laterally with a common Memorandum of Understanding," stated Woodhead. 
"We also all have vaguely similar policies around the extent of the abuse of the porting process by wholesale customers (resellers) we'll tolerate. 
"We know some of yours would move to us if you permitted wholesale ports. We know some of ours have tried to move to you and found the same. We feel they should be free to move, even if the end user is not directly the one initiating it. 
"Nobody wants customers who don't want to be customers. Indeed, we all have some customers we wouldn't choose to keep! We all do, however, because of the costs of allowing abuse.
"Simwood is willing to modify our porting agreements with peers to permit this and transform routine porting."
Woodhead noted that his goal in doing this would be wider than open porting alone as he seeks a number of positive changes including settlement-free porting of numbers and a common public policy on porting.
"We should move light and fast, no bogging this initiative down with committees and talking shops," added Woodhead. "Even if two of us can agree it would represent a big step forward and a huge benefit to customers and our collective end users."