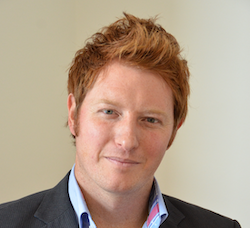 As a multi-million turnover business working with hundreds of partners, Managing Director Dan Cunliffe says his focus is ever sharpening as new IoT opportunities emerge.
In contextualising his market vision Cunliffe emphatically reaffirmed Pangea's commitment to IoT and helping partners from all quarters deliver an IoT capability into any sector. "We started the business with two important goals – to be channel-only and to only work in IoT," commented Cunliffe in his Margin in Mobile interview. "We don't sell Ethernet, broadband, or anything that distracts us form focusing on delivering our focus. That's what mobile customers want to hear. We're never going to do the Ethernet side of the product set."
Today, Pangea has hundreds of partners selling IoT products and has deployed in 51 different countries. The market opportunities range from small connectivity per device smart metres and sensors through to connected cars, Wi-Fi vehicles to luxury boats. "Low hanging fruit surrounds us," added Cunliffe. "We bring the ability to add an IP layer, to add multi-networks and content filtering, all products that help partners win bespoke deals as well as traditional ones."
I'm trying to get partners into the groove of where it's going. The market growth stats are there for everyone to see
Cunliffe pointed to unsteered multi-networks, a single service which connects to all of the networks and operates out of the box. It's a central product that functions as the foundation for layers of capability, such as static IP and WANs. "The next level is content security and content filtering at network level," he added. "It's about being able to control and enable the right kind of traffic on any device. And it's easy to replicate such solutions."
One hotbed of opportunity cited by Cunliffe is the construction sector. "This has been a great market," he added. "Construction companies are always needing to connect on site or move around sites, and engineering firms need devices to monitor what they are doing. Traditional vehicle telematics is another quick win."
Pangea launched a L2TP service for ISPs in November, enabling them to deploy 4G quickly on a multi-network basis. "We've taken that a step further during Covid and started to think about how 5G can have an impact," explained Cunliffe. "Some sites might be long-delayed, so faster speeds and better latency, which 5G provides, is something we are looking at. It brings together the Ethernet and mobile strategy."
During the Covid-19 outbreak Cunliffe has observed high levels of 'empathy' within the comms industry, as it pulls together and drives deals for mutual benefit. This approach, he believes, should be applied by resellers to their customer bases, where projects on hold might offer an opportunity to engage with clients and assess whether things can be done differently for the time being.
"By sticking together and working with existing customers we can drive revenues," he added. "Reseller should think about their customer base and identify which ones would benefit from IoT solutions. We help to audit customer bases. I'm trying to get partners into the groove of where it's going. The market growth stats are there for everyone to see."