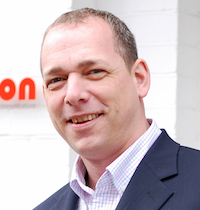 Ahead of the education sector's summertime ICT buying period Comms Dealer highlights the areas of opportunity for resellers and spotlights the technologies and integrated solutions under consideration by schools planning their summer break upgrades.
Bound by pressure to keep costs low, many education authorities have a technology agenda that takes the 'more for less' scenario to a new level. "The focus this year is on hardware, security and connectivity," said Phil Scanlon, Commercial Director of IT Services at Elitetele.com. "Online learning and online curriculum activities are also a priority, enabling pupils to study in or outside school and have the same experience, while removing the need for paper trails, physical books and paper study notes for revision. Pupils need access to coursework, notes, revision, tests and help wherever they are, especially outside of school hours."
Scanlon also noted the trend of schools opting to become academies and highlighted the challenges that are associated with this migration. "In becoming an academy a school needs to transition from local authority control into a more commercial-like organisation," he explained. "They need software to manage areas of the organisation that were previously handled by the local authority, such as financial accounts, payroll and property maintenance. We are also seeing a number of academies coming together to form multi-academy Trusts that require the centralised delivery of software applications. As the number of academies joining multi-academy Trusts grows ICT buying will become a more centralised function with a focus on reducing costs through increased buying power."
When it comes to UK colleges, there is an aim for fewer, larger and more financially resilient organisations. As a result, many colleges are in the midst of a merger or have already merged with another local college, presenting a new opportunity for ICT suppliers. "There is potential for resellers to get in front of colleges during the merging process," explained Daisy's Public Sector Sales Director Justin Collins. "When the time comes to choose one single supplier their name is already in the hat."
Another important trend is distance learning. Colleges have a target to conduct 25 per cent of their teaching online. If they haven't already done so colleges will be looking for the infrastructure to successfully support the ability to interact remotely with large numbers of students. "This opens up talks for BYOD solutions, Wi-Fi and cloud networking, not to mention the security of those networks," added Collins. "And the fast pace of the mobile industry drives a more regular refresh cycle to ensure that the latest devices can be supported by the wireless infrastructure around the sites. We are dealing with Digital Natives here, so high quality connectivity is a must, along with the ability to access the network from wherever students are located and with speeds fast enough to do whatever they need to do."
Another area of focus, which is often underplayed, is a telephony refresh. Many education sector institutions are sat on 30 year old telephony infrastructures that need replacing, and with BT set to turn off ISDN by 2025 many schools and colleges are doing a SIP migration at the same time. "It's important that their telephony has the ability to scale up and provide the flexibility to merge services," noted Collins. "This is particularly important when it comes to demanding situations like clearing. That is why the option of Skype for Business is often an attractive one in these cases - it's cost-effective, easy to deploy and does what schools need it to do."
In terms of mobility, schools need staff members to be contactable on and off school grounds and able to access features remotely so that they can ensure parents or guardians are kept up to date. "For example, when a school trip is running late it's important that staff have a method to update the school's main announcement service," pointed out Craig Rimmer, Partner Account Manager, Panasonic Business. "There is more focus on cost saving, but an increased requirement for call recording and mobile integration. The infrastructure behind newer technologies such as mobile integration can be a challenge, and in some cases it's difficult to find cost-effective solutions that meet the requirements of some organisations within education."
Distributor ICON works closely with channel partners in the education space and the recurring theme is connectivity and safeguarding. Schools, teachers and students want to be part of the connected world but the challenge is to meet the network and connectivity needs of all those involved without compromising the duty of care to either party. "ICON worked hard to secure the 4ipnet product simply because of its suitability in tough markets like these," said Mark Shane (pictured), Sales Director at ICON. "Not only does 4ipnet provide fast wireless networking and role-based connectivity restrictions, it is also approved for wireless voice which is desirable today."
ICON continues to witness strong demand for wireless communication devices as this sector needs to communicate with the core faster than ever before. There is also high demand for tablet-based classrooms and e-learning. This will create channel opportunities not just for tablet hardware and support but also for the wireless and fixed network infrastructures. "Schools want to provide students with Internet access but at the same time need to restrict and manage the bandwidth they consume," added Shane. "Some schools want to allow Facebook access during lunch time but not at other times. Because of these complex requirements we have seen growing interest in better Wi-Fi management."
Interest in 4G connectivity also continues to grow and ICON has been consulting with partners and their clients to understand what they want to achieve from this technology. Wireless networking has also been enhanced with the release of 802.11ac Wave 2. "New, faster networks are always needed in schools as the older infrastructure often fails to cope with up to 30 students in a small area all turning on notebooks at the same time," commented Shane.
"The initial surge of pulling down their roaming profiles from the network can make a Wi-Fi network grind to a halt. ICON has partners who have sold as many as three wireless network upgrades to the same school as demand for faster more robust wireless networking increases."
The days when a teacher simply regurgitates text books are long gone. "The new approach in many primary and secondary schools is an 8-10 minute screen cast at the beginning of the lesson to outline the learning objectives," commented Shane. "The lesson itself will then use various mediums to support the learning objectives. This is becoming more and more dependent on Wi-Fi and results cannot be achieved without a robust wireless network. We all know the frustration of trying to work in a hotel on a poor Wi-Fi connection, imagine trying to learn while using one."
For reasons such as this there are less schools that want to buy technology at a low price, and more that want to engage with partners who can help them understand how to achieve their goals. "There is also greater demand for enhanced support and maintenance packages as schools become more dependent on the technologies deployed in them," commented Shane. "Technology will continue to play an important role in education. Purchasers in this sector are becoming more aware that a wait and see approach to technology is not a workable model. Being married to a maths teacher has also opened my eyes to how technology is being used in schools and colleges. It has changed a lot since I was in short trousers."•