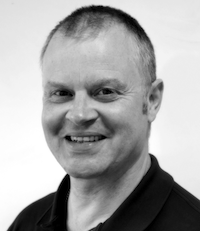 Here we put a spotlight on the concerted campaigns pursued by three of the comms channel's energy providers as they continue to boost partner revenues with not only market beating energy solutions, but also the associated opportunities in cross-selling, new customer acquisition, client ring-fencing and retention.
A reseller's primary obligation is to sell more and keep their customers' voice and data services ticking over nicely. Their other obligation to clients, according to Mark Jones (pictured), Managing Director at Blizzard Telecom, should be as a source of reassurance in their energy supply, not just as a purveyor of gas and electricity, but as a partner in finding the best energy deal and handling the ongoing management of the service. Blizzard first offered energy services in 2008, mainly targeting the corporate market. But the advent of software that allows quotes and e-sign contracts to be done in minutes turned the service into an empowering channel opportunity.
"Energy is a key part of what we do," explained Jones. "Both Blizzard and our channel partners find that it is sale enhancing to the telecom offerings and in many cases makes more money. Partner feedback also tells us that they have also used energy revenues to make their telecoms offering more compelling. I can only see this growing through the channel as it's a no brainer."
The energy proposition is a simple one: Channel partners get an ongoing share of the revenue. "All they really need to do is get a copy of energy bills from their customers," added Jones. "All bills have the exact information needed to produce a quote, the rates, the usage, and most importantly the current contract end date. That information is then put on our online energy management software either by them or us, and prices, quotes and even e-sign contracts are produced. The partner can then go direct to the customer to agree the contract or pass it on to us to do it for them. Energy commissions are split 50/50 and are ongoing based on customer usage."
Blizzard currently has over 150 partners and is continually recruiting resellers via word of mouth and referrals. Newcomers to its energy management service soon find traction. "Energy is used by all businesses with the better spenders generally in the manufacturing, hospitality, leisure and accommodation sectors," added Jones. "The main benefit for end users is to secure the best market prices for their energy needs, recommend the most appropriate contract duration and then monitor the energy market to select the best time to extend or renew their contracts."
Energy is now centralised in many of Blizzard's reseller businesses as an inevitable revenue generator that also brings a dramatic upshift in customer loyalty. And for resellers, the simplicity in which such a dividend is gained is remarkable as Blizzard does all of the work. "The support we provide in terms of pricing, quotations and e-sign contracts means that the channel simply needs to supply end user bills to us," explained Jones. "From there they can be involved as much or as little as they wish in terms of getting the customer into an agreement. Furthermore, if a customer is currently in a contract we can simply produce a new contract to seamlessly start at the end of their current contracted period. The key to success though is asking for that bill when you're interacting with your customer - be it telephone calls, appointments, maintenance or customer service."
Because energy markets are always moving the challenge for energy buyers will always remain the same: What level of risk are they prepared to accept? For almost all SMEs that normally means very little, and Jones recommends customers enter into annual or multi-year contracts to ensure certainty about prices - in other words, the supplier takes the risk at a cost. "For other more sophisticated users, more complicated energy contracts are available which share the market risk between user and supplier and offers opportunities to beat the market," added Jones.
Focus Group began offering energy to its customers in 2010 as a simple add-on to its existing portfolio. "Our customers were delighted to be offered the chance to save money, particularly in what at the time was a tough economic climate," said James Baker, Head of Energy. "It is fantastic to be able to offer another product where it is all about saving money. Having tested the market with our own customers we launched energy to our channel partners in 2011. It was an instant success in both our direct and indirect channels, providing something different to talk about and enhancing the recurring revenue model that we all enjoy."
While energy forms a relatively small part of Focus Group's operations it is achieving over 20 per cent growth year-on-year. "It represents another revenue stream outside of telecoms, spreading risk and adding value to existing customer contracts," added Baker. "Selling energy often allows us to get our foot in the door when we otherwise wouldn't. It fits nicely into the cross-selling culture of the business and is a great success with our channel partners, especially in sectors such as hospitality, healthcare and engineering - all industries where businesses often spend more on energy than they do on telecoms."
Focus Group is investing in the development of a dedicated Energy Partner Portal where its channel partners can view updates on leads, tenders and progress with ongoing opportunities in real-time. "Our energy proposition covers opportunities from single sites through to high volume multi-premise tenders," noted Baker. "Procurement and cost reduction has always been our sweet spot, but in the last five years we have gained significant experience in meter installations and site work projects. With the cost of energy continuing to rise we are now switching our attention to energy management systems alongside efficiency offerings."
Focus Group has over 20 channel partners selling or introducing its energy solutions as part of their product portfolio. During 2018 the company will be holding Partner Days and events to promote its services. "The greater the customer usage, the greater the commission potential," stated Baker. "It's very simple for resellers to sign customers up for an energy switching solution. Once we have agreed the preferred tariff and term, we can either work directly with the end user customer or allow our reseller to complete the sale themselves. We then provide the back-office support services to ensure that contracts start at the required time, while also taking care of any existing contract terminations.
"The majority of customers will be within a contracted period. However, we can sign up customers onto preferential tariffs up to 12 months in advance of the required contract start date. With costs rising frequently during the last two years, it's vital that we continue to offer unbiased advice and longer-term strategies for energy purchasing."
Government policy-driven charges and increases in third party costs are adding to the overall energy price at present, especially in the electricity market where the wholesale cost of power is equating to less than 50 per cent of the overall cost. "We are now continuing to look at preferential tariffs for longer-terms which we can pass on to our customer and channel partners, providing business owners with a longer-term level of budget certainty for their energy usage," added Baker.
He also noted that smart metering is an easy way to engage people in discussions about their energy, as most would be happy to avoid suffering from ongoing billing problems or cash flow issues due to 'underestimated' billing. "Smart meter offerings have worked well for us," he added. "By having access to real-time usage data as well as reporting tools we are able to assist our larger customers with long-term energy efficiency strategies. After all, in a marketplace where the cost of energy is continuing to rise our customers will have a greater focus on reducing their overall energy usage. Without the data collected by smart meters this is simply impossible to monitor."
The key to success when offering energy switching propositions is to keep it simple, believes Baker. "Customers will not always be aware of important information relating to their supplier agreements," he stated. "By using a letter of authority signed by the end user we can work on the customer's behalf to gather all the necessary information that enables us to quote based on accurate usage and real cost forecasts. But 'cheapest is not always best': With more suppliers to choose from than ever before we do our best to work with reputable energy suppliers that care about our customers and channel partners as much as we do. If a tariff appears to be too good to be true the chances are that may well be the case."
Baker also highlighted that most energy suppliers now publish their contract end dates on the customer's bill. "Every day we see prospective customers that have somehow fallen into 'out-of-contract' tariffs that are expensive and represent an instant opportunity for our partners to add value," he commented.
It was the scale of the opportunity that 'switched on' Fidelity Energy. The firm was launched in 2014 and John Haw, Managing Director, joined in December 2015. The company now has circa 200 partners and is signing between 8-10 additions a month. "The channel manages hundreds of thousands of SME and corporate clients between them, and every single customer uses energy," stated Haw. "Most are poorly served by antiquated spreadsheet-driven comparisons, or are being exploited by the big energy companies on standard variable rates."
Fidelity Energy's service consists of procurement, contract management, in life bill validation, all MACs, carbon reporting, energy reduction initiatives and all elements of the switching process. "The portal is used in conjunction with CRM to effectively manage our partners' customers," added Haw. "We are now looking to license the portal software to our competitors also, opening up a whole new market for the business. Partners earn profits by marking up the KVAs in the same way that they can mark up pence per minute. There is a lot in common with the old LCR world of telecoms."
Fidelity Energy witnessed growth of 110 per cent in 2016 and is aiming to build on that substantially this year. "We are seeing growth across all sectors, especially manufacturing, care, hospitality and sporting facilities," said Haw. "No one wants to manage their energy. Partners already solve problems in the telecoms or IT world. Energy is no different and our portal allows partners to manage the customers' energy needs. Furthermore, the issues in switching have improved at an industry level in recent years, but part of the value add we bring to the table is to ensure that the whole process is smooth and seamless. We have a team focused solely on this."
Like telecoms, the energy market does not stand still and as such provides a stimulus to innovation and commercial opportunities. "The move to electric vehicles is happening fast and the EV charging point expansion will be a huge opportunity," observed Haw. "So will battery storage that can feed into the grid. Tesla has some cool batteries that will form part of the supply infrastructure at a local level. This will form part of the future service offering from Fidelity Energy."•