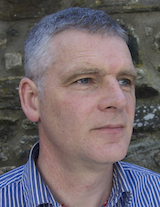 Philip Carse, Analyst at Megabuyte.com, reports on the recent performance of leading companies in the comms space during the last quarter.
While the last quarter included the usual mix of strategic Telecoms & Networks M&A, including two significant deals for Vodat (Axonex) and Arrow (Siebert) and private equity investment (euNetworks/Stonepeak), it also highlighted the less successful side of corporate activity including Arqiva's failed IPO, Livingbridge's exit from its troubled investment IP Solutions to LDC, and news that Interoute is chasing 14 ex-Easynet/MDNX senior staff over warranty breaches relating to the September 2015 transaction.
We estimate that Maven-backed Vodat International's acquisition of IT services specialist Axonex broadly doubles its £8.8m revenue base, and brings together comms and IT expertise. Similarly, Arrow Communications' third acquisition of the year (Siebert Telecom Solutions) has taken M&A-added revenues to £10m, a 40% uplift since its September 2016 Growth Capital Partners-backed MBO. Meanwhile, in a significant step up in ambition, network operator euNetworks received a majority investment from Stonepeak Infrastructure Partners accompanied by $500m of new capital for organic and inorganic development. Finally, network specialist Exponential-e has bought out several minority investors representing about 26% of the company for £23m.
Trading themes from the last quarter include pressures for mobile-focused operators (Olive, Onecom, Intercity, Excalibur), generally good trading for connectivity providers (CityFibre, Exponential-e, SSE Telecoms, euNetworks, Sohonet and Commsworld) and conferencing providers (MeetingZone, ViaVox), and mixed trading for the UK's larger players (particularly TalkTalk and KCOM). There was also the usual mix of positive and negative accounts from unified comms players and ISPs, including solid growth from Excell and Southern Comms, M&A-led progress for Chess, Adept Telecom and GCI, a mixed year from Spitfire, revenue weakness at Redcentric, and lowly EBITDA margins for South West Comms.
The last quarter has seen some significant Scorecard moves, most notably Olive (-12 to 31, versus a Megabuyte universe average of 59), while other fallers include Chess (-6 to 53), GCI (-4 to 44), Spitfire (-5 to 45), and Southern (-3 to 70). Risers include Excell (+3 to 65) and MeetingZone (+2 to 61), while Onecom was a new entrant (65).
The Telecoms & Networks table continues to be led by connectivity player M24Seven which scooped the recent Megabuyte50 Telecoms & Networks award, while companies also appearing in the top 50 UK private businesses included Ask4, Verastar, Numeric Futures, Exponential-e, Bistech and Convergence Group.
While the Telecoms & Networks share price performance has been reasonably in line with the FTSE over the last three and 12 months (at 0% and +6% respectively), it has underperformed significantly against the Megabuyte universe by 11% and 25% over the same periods. The last three months have been dragged down by TalkTalk (-23% on results) and Adept, BT and Maintel (all -15% to -16%), in contrast to LoopUp (+59) and CityFibre (+21%), the latter on its Vodafone deal.
This underperformance is reflected in declining current year valuations at a time of rising software valuations, with the difference between the two (18.3x EBITDA for software versus 9.9x EBITDA for ICT) as large as it has probably ever been. Most of the quoted telcos are in the 7-10x current year EBITDA range, the outliers being BT (4.7x), Gamma and Telecom Plus (14-16x), and CityFibre, though the latter's 10.7x revenue is distorted by the fundraise and Entanet buy.