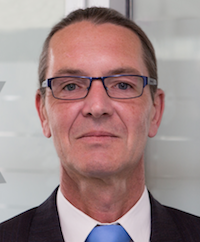 Any examination of the big trends that currently dominate the communications landscape expose the unstoppable march of WebRTC, according to Paul Clarke, Regional Sales Manager UK&I, 3CX.
An upward movement in WebRTC adoption last year continues to gather momentum with industry analysts projecting a CAGR of 50.9 per cent and a market worth $4.45 billion by 2020. Clarke believes that it won't be long before WebRTC acquires a life of its own as the Internet Engineering Task Force continues to prepare a series of WebRTC standards even as the technology is gaining ground in all sectors far and wide. From a development perspective, the WebRTC API and the Google codebase for mobile apps has also spurred adoption rates.
"Ongoing development, usability and security have all led to a global proliferation of business apps in every vertical," said Clarke. "Users can run video conferencing sessions without plug-ins on all supported browsers, and this communication is secured with encryption. WebRTC does not rely on outside applications to maintain complete data security at all times, using SRTP encryption in its code."
One fast growing trend pointed out by Clarke is the use of WebRTC-powered links that can be sent to customers or partners, or placed on a landing page for rapid contact with potential customers. "The ability to get face-to-face with customers easily boosts sales," commented Clarke. "Retailers, for example, can bring a website viewer directly into their showroom in seconds."
Contact centres also represent a strong potential market for WebRTC-based services. "It is important for contact centres to decrease the 'time to issue' resolution, making them more productive," commented Clarke. "Amazon pioneered this approach to customer service with its Mayday button that got a Kindle user in touch with an agent with just a click. The concept has since been applied on thousands of websites that boast a WebRTC-powered link to Help.
"Contact centre agents are also using WebRTC to receive incoming calls, with callers being routed to an agent's web browser via a company's IVR. Another growth area is WebRTC's file sharing capability which is being broadly exploited in data analytics and business collaboration."
Clarke also pointed out that a growing number of new start-ups are using WebRTC technology for disruptive applications. London-based Cloud9, for example, offers a trading system based on a WebRTC platform that expands the communications range of the industry standard product, and which cuts the costs of trading while maintaining a high level of security.
Meanwhile, Dutch company 24Sessions provides live contact with experts for consumers via WebRTC-powered online meetings. In Japan, carrier NTT is offering a speech recognition API compatible with multiple browsers, available for no charge on SkyWay, the company's WebRTC space for developers. These are just a small sample of businesses that are harnessing the power of WebRTC.
Not surprisingly, WebRTC offers a raft of opportunities for comms resellers. "Given the wealth of business applications for the technology, resellers can point to the best solution for a particular vertical or context," explained Clarke. "They can also show how these WebRTC apps provide solutions for business issues, working effectively as a consultant. Increasing productivity is, for example, a key issue for large and small businesses. Users can access WebRTC-enabled services over any network, public or private, Wi-Fi, mobile broadband or wired LAN, accelerating communications and collaboration.
"They can use the same services working remotely from the laptop or smartphone. This is possible thanks to integration with Unified Communications. The ability to hold WebRTC-powered online meetings gives a potent boost to collaboration, a key ingredient in improving productivity."
Improving technical assistance is another issue for many businesses. With WebRTC conferencing, technicians can share screens with the person they are helping. Similarly, companies can easily combine a face-to-face meeting with photos and information in a web conference to speed up and close sales. "Customers never have to look elsewhere for the information required to make a decision," said Clarke.
Resellers can also capitalise on the increased revenue streams from related hardware sales, providing webcams and headphones to use in web conferencing. "Resellers should look to offer a fully integrated open standards solution that provides a one-stop shop for all of an end user's communications needs," stated Clarke. "This will combine WebRTC-enabled web conferencing, click-to-call and an IP phone system."
3CX is an early adopter of WebRTC and the company quickly set about integrating this technology into the video conferencing feature of its own UC solution. "The evolution of WebRTC is fascinating," enthused Clarke. "Next will be the integration of comms into many different kinds of applications, just as we have seen with CRM. There will be complex solutions that combine, for example, big data analytics, communication and accounting software. Analysts are already talking about 'comms as a feature'." •