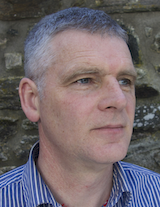 Philip Carse, Analyst at Megabuyte.com, reports on the recent performance of leading companies in the comms space during the last quarter.
This last quarter has been a vintage one for corporate activity in the Telecoms & Networks peer group, with two strong themes: The first is a fibre-fest, with almost £500m of fund raising for fibre network builds in the last four months for CityFibre (£200m, including for the Entanet acquisition), Hyperoptic (£100m), Truespeed (£75m) and Community Fibre (£11m) among others (all following Gigaclear's May £111m raise). Meanwhile, the Government also announced a £400m fund to kickstart £1bn of private investment; and BT Openreach has announced potential FTTP plans that could cost £400-500m.
The second big theme is significant M&A, including private equity backed (GCI/Blue Chip Data, Sabio/Datapoint Europe, Arrow/Worksmart, Wavenet/Swains and Verastar/Aimera); owner-managed (Elite/Nexus Telecom, Solar/TWL); and public listed businesses (CityFibre/Entanet, £29m, Adept Telecom/Atomwide, £12m, and Maintel/Intrinsic, £5m). M&A reflects a combination of buying customers, product capabilities, routes to market, customer bases and geographic expansion. In addition, there has been a mooted IPO (Verastar), a faltering potential IPO (Arqiva), private equity investments (Gradwell, 4net), and a spectrum trade (Arqiva/Luminet).
Contrasting trading
As usual, recent Telecoms & Networks results reveal both relative hotspots and notspots in terms of growth, as well as widely differing performances by companies operating in similar markets. In particular, there have been decent results from companies in mass accommodation broadband markets (CableCom and Relish Networks/Keycom), contact centres (IP Integration) and conferencing (Starleaf and LoopUp). Other companies to report decent numbers include Gamma, Focus, Cellhire, Convergence, Charterhouse and Barclay Comms. In contrast, XConnect continues to struggle to find a viable business model, while there were disappointing numbers from Timico and Zen among others, and Maintel's first half 2017 was impacted by Avaya's Chapter 11.
Valuations in the doldrums
The Telecoms & Networks peer group has had a muted share price performance in the last one and three months, +1.3% and 2.4% respectively, which is marginally better than the FTSE All-Share but a good 5pp lower than the broader Megabuyte universe. The standout performer has been conferencing company LoopUp which is up 92% over the last three months; whereas CityFibre is down 33%, with investors now apparently losing excitement over the £200m-plus fund raise for an extended fibre build and the acquisition of Entanet.
The peer group has significantly under-performed on a one year view, at -9% versus +7% for FTSE and +13% for the Megabuyte universe, dragged down by Redcentric (-58% on its accounting misstatements), BT (-29% on its various kerfuffles), CityFibre (-31%), Kcom (-17%), and Maintel (-11%). In contrast, LoopUp (+133%), Gamma (+13%) and Adept Telecom (+30%) have out-performed. Notably, this share price underperformance has been reflected in declining current year valuations at a time of rising software valuations, with the difference between the two as large as it has probably ever been (16.1x EBITDA for software versus 10.4x EBITDA for ICT).
Scorecard update
Megabuyte has developed the Scorecard which ranks company performance based on a mix of growth, margin, cash generation and FCF metrics. The last quarter has seen some significant Scorecard moves, most notably Cellhire (doubling to 72), CableCom (+13 to 71), Focus Group (+5 to 67), Telecom Plus (-17 to 37), Timico (-10 to 29), Zen (-8 to 38), and Arrow (-6 to 43). Charterhouse became eligible (EBITDA above £1m) with a score of 60, while newly covered companies that entered the Scorecard include Barclay Comms (60), IP Integration (48) and Network Telecom (47). The table continues to be led by multi-utility reseller Verastar and connectivity players M24Seven and Ask4.•n
IS Research publishes www.megabuyte.com, a company analysis and intelligence service covering over 400 public and private UK technology companies.
philip.carse@megabuyte.com