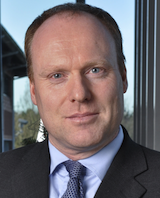 Experience shows us that hosted could become the default mode of operation for contact centres where cost, scalability, DR and flexibility are prime considerations. Throw integration into the mix and strong arguments in favour of the consumption-based model could be unassailable.
Customers evaluating a new contact centre are requesting cloud as an option, or considering cloud within their strategy, according to the observations of Rob Keenan, Head of Portfolio Management at Unify (pictured). There is concern still about cloud in terms of reliability, he says, but cloud now has greater acceptance due to improvements in connectivity and the need to support remote offices and agents. "The benefits of cloud are greater than the perceived risks," stated Keenan. "In the SMB sector, cloud is becoming increasingly common with many small businesses wanting to consume a service where and when they need it."
The market is moving towards the consumption-based model, and cloud is the way forward, believes Keenan. "The idea of owning and selecting a contact centre application is getting out of date, and compared with the ease of use and deployment advantages that cloud provides, it's a less controllable financial model," he added. "Contact centre managers are not just wanting to replace like-for-like, they are looking for a more integrated contact centre."
Solar Communications has witnessed a shift in technology buying away from capex models to opex in the contact centre and core comms infrastructure markets. "While hosted penetration is still low, we are seeing more demand for hosted services and applications, and this market is set to double over the next five years," noted Darren Standing, Head of Products and Marketing, Solar Communications. "The demand for hosted is not only being driven by a need to eliminate capital expenditure. A key driver is the flexibility it gives businesses by enabling remote working which can significantly reduce costs. For those with seasonal business there is the added benefit to hosted of being able to quickly and easily flex the workforce temporarily at peak times."
The contact centre space is a key market for Solar and it aims to repeat its success with on-site contact centres in the hosted environment. "We are evolving our proposition and looking to develop a portfolio of inter-related solutions," commented Standing. "And we are finding that a hosted or cloud contact centre offering is a great way to begin building a relationship with new customers as the solutions are not disruptive and value can be realised quickly."
The main priority in Solar's hosted contact centre strategy is to build an initial solution set that addresses all the needs of a contact centre, not just the core communications infrastructure. "The hosted model is the future of the contact centre," emphasised Standing. "There are clear benefits in enabling companies to cost-effectively create a remote and flexible workforce, and it goes a long way towards ensuring business continuity.
"Hosted should be part of any disaster recovery plan, particularly for contact centres where they become the primary point of contact between a business and its customers. For example, a hosted contact centre ensures that if you cannot access your business premises, customers can still speak to contact centre agents using the same numbers as usual."
Adoption of hosted in the contact centre market has been more gradual than anticipated, primarily because existing investments and security present a barrier. Six out of ten organisations now use cloud-based applications, but this level of take-up isn't reflected in the contact centre arena where just 15 per cent of seats are currently delivered via the hosted model, according to Sabio's founding Director Adam Faulkner. "The reasons for slower adoption include initial uncertainties around data security and issues about the functional compromises offered by first generation cloud contact centre applications," he said.
"We've seen a number of cloud-based contact centre systems come to market and, although they've worked well for some businesses, it's fair to say they haven't necessarily delivered the in-depth functionality that leading contact centre operations demand from their customer engagement platforms. If your business has made a major investment in core technology from best practice vendors, then it's always going to be hard to dial back functionality just to take advantage of a different hosted delivery model."
Having spent the last two years successfully deploying hosted solutions for customers that need to take advantage of a more flexible contact centre technology infrastructure, Faulkner believes that now is the right time to bring Sabio's experience to market with its new OnDemand fully integrated hosted contact centre offering. "With Sabio OnDemand we're introducing a fully integrated hosted service that provides contact centre operators with access to customer contact communications and workforce optimisation solutions," he explained. "Sabio OnDemand takes advantage of our international virtual hosting capability, while also leveraging the knowledge and investment that we've built up in successful contact centre technology deployments over the last 15 years."
Organisations need to continually balance the benefits of hosted versus on-premise deployment. At Sabio's recent Find a cloud with a platinum lining event, for example, attendees were keen to debate the values of opex and capex, and the role of cloud-enabled solutions for more sensitive applications, as well as the benefits of a dedicated hosted instance versus operating on a shared cloud platform. "There isn't a single right answer to any of these questions," stated Faulkner. "That's why it's important for organisations to provide customers with an informed choice for their own specific applications."
8x8 Solutions has seen a trend in smaller businesses mirroring the customer service levels of much larger companies. Advanced features, once only available to large companies, are now available to SMEs through the cloud. "This means companies can deploy secure solutions cost-effectively and with the option for scalability," said David Rowlands, UK and EMEA Head of Virtual Contact Centres at 8x8 Solutions. "Equally important, cloud solutions allow agents to be geographically independent. Office closures are no longer an issue."
8x8's Virtual Contact Centre has always been designed for the cloud. With over 100 patents, 8x8 is serious about innovation and bringing new features to market quickly. Updated features can be deployed at the click of a button. "We react to market needs with speed and recently updated WeChat, Call back requests and Multi-Chat, because this is what our customer base wanted," commented Rowlands.
"With the cloud, businesses can update their systems quickly and efficiently, without the need to wait for additional hardware. Traditionally, there could be ongoing issues with integrating call recording and workforce management systems, however 8x8's intuitive solutions are designed to integrate these seamlessly. The hosted model is clearly the future of contact centres, as on-premise multi-supplier solutions don't deliver in terms of functionality and cost-effectiveness. Businesses need to make sure that they are well prepared in the event of a disaster or extreme weather, and cloud hosted solutions are the only means to protect them against every eventuality."
Analysts predict that in this growing market, choosing your supplier based on skill, stability and deliverables is key, according to Rowlands. "I believe that it is important to monitor third party integration such as Zen Desk and Salesforce," he said. "Integration and open APIs will be critical for the future of hosted contact centres."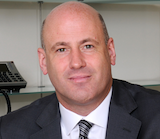 ShoreTel has seen first hand increased adoption rates of hosted contact centre solutions in general. Not only among small businesses, but also large ones. And the way enterprises view the contact centre is changing, noted Adrian Hipkiss (pictured left), Vice President EMEA, ShoreTel.
"We have seen a shift towards the whole business being involved in customer service, meaning that contact centre functionality is now used across the broader enterprise," he said. "We're also seeing that enterprises want true flexibility in their solution. Flexibility doesn't just mean flexing up, but flexing down too. It's clear that companies are moving towards multimedia and becoming less voice-centric, with agents performing multiple real-time interactions via voice, email, webchat and social media. All of these aspects are having a big impact on the hosted contact centre market."
Whether firms want cloud, premise or hybrid, ShoreTel believes that the same solution should be available via a simple, intuitive user experience across all deployment models. "The ShoreTel Hosted Contact Centre solution is available in different profiles, from basic routing to increasing levels of sophistication, which guarantees a full multimedia contact centre," added Hipkiss. "The solution is also available on a per-person basis. And our priority is providing functionality and feature sets inside our new user interface."
Cloud solutions have an important part to play, but only when they are apt, pointed out Hipkiss. "It doesn't meet all the needs, and nor should it have to," he said. "I envisage a single, common user interface across cloud, premise and hybrid so that resellers can mix and match at will to meet their customers' needs."