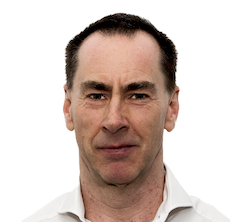 In a bid to boost its networking skills Charterhouse Voice & Data identified the opportunity for greater LAN capabilities in Croydon-based NETconnection Systems which it snared for an undisclosed sum.
The IT services provider specialises in LAN and SD-LAN managed services and operates primarily in the public sector.
NETconnection was established in 1998, has over 30 staff and more than 100 customers.
Charterhouse CEO Mark Brooks-Wadham (pictured) stated: "NETconnection's LAN capabilities complement and develop our existing product and services offering."
NETconnection CEO Tony Brar added: "Our customers were increasingly looking for a consolidated approach to solutions through a single partner.
"We wanted to find an organisation that would allow us to offer more of what our customers required. Thus providing greater scale as well as a strong presence in the private sector, while preserving NETconnection's core expertise and capabilities. Charterhouse will strengthen the service and support we provide to our customers."