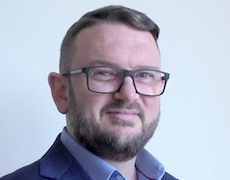 To what extent is leasing an ancient profession with a modern purpose? Shire Leasing National Account Manager Dan MacKrell explains…
Equipment leasing is one of the oldest professions, evidenced by clay tablets dating back to 2000 BC that show the leasing model was used for farming, relating to agricultural tools, livestock, land and water rights. Fast forward to the 1880s and the success of Bell Telephone Company has been attributed to its decision to lease telephones rather than sell them. So it should come as no surprise to learn that businesses today benefit from the same process of making payments over a period of hire, while making use of the product. The IT and business equipment finance sector continues to show signs of significant growth, with new business up in April by 16 per cent (compared to the same month the previous year) to £184 million. In the four months up to April 2019 new business increased by 11 per cent.
"As the industry changes we have evolved our finance solutions and offering," stated MacKrell. "We currently provide leasing for on-premise and off-premise telephony, mobile handsets and IT equipment, along with software and licences. Being an independent lessor has given Shire Leasing the agility to assess new products and services as they emerge. We can then rapidly deliver sales aid financial solutions to support reseller sales teams when engaging with their target audience, enabling them to maximise opportunities in an ever evolving ICT industry."
Shire has supported the telecoms channel since 1990 and as a matter of course supports innovation and new technology. "We have seen a reduction in the number of on-premise telephone systems being proposed, while cloud has become the preferred choice," added MacKrell. "This has had an impact on the average order value, but the number of new proposals has increased on last year. While the average order value has reduced due to the popularity of cloud for telephony, this has been counterbalanced with an increase in mobile handset origination. The rise in mobile phone handset costs has balanced the reduction in value of traditional desk phones being leased."
MacKrell is surprised that some resellers are still unaware that mobile handsets and hosted telephony can be leased together, or even in isolation. "Rising smartphone costs have fuelled a demand for leasing solutions and the need to spread the cost of the initial outlay for a hosted solution," he added. "Some of our approved resellers say that it was previously difficult to present a subscription licence cost along with an upfront bill for the POE switches, routers, handsets and professional services – not exactly cost per user per month! So that's where Shire Leasing can help, as we can include the lifetime licences within the lease too."
We have seen a reduction in the number of on-premise telephone systems being proposed, while cloud has become the preferred choice
Mobile handset leasing has become more popular with businesses as it offers the customer greater transparency by separating the cost of the handset from the SIM contract. Furthermore, on consideration of the rising costs of smartphones, being able to spread the cost, as with mobile phone contracts, makes sense, believes MacKrell. "The customer has the freedom to choose the exact handsets required along with the right SIM package for them," he explained.
"In most instances the cost to the customer is lower, while the reseller can make decent revenue from the SIM-only contract and a small amount on the handset. The customer can then choose from lease terms between 12 and 36 months to ensure affordability."
Shire offers approved resellers/suppliers two off-the-shelf managed service agreements – Technology Lease and Managed Rental Agreement. These products allow resellers to deliver a solution for a monthly cost when the order value is mainly 'soft costs' or very little traditional hardware. These products still continue to offer the benefit of the upfront revenue to the reseller that is experienced with a traditional finance lease agreement.
"FinTech availability is also becoming a key differentiator for resellers to consider," commented MacKrell. "I often provide no-obligation demonstrations of our Shire Online system – one of Shire's FinTech tools used for sales teams to quote, propose and manage finance deals – to resellers and VARs and most are surprised by how straightforward it has become to package and propose deals, with finance decisions available in as little as six seconds."