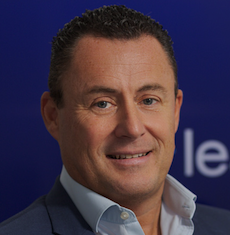 Equipment and tech funder Lease Group has kicked off a partner recruitment campaign and sent a stark message to the market - 'now is not the time to be complacent'.
The finance broker forecasts the next 12 months to be its busiest trading period yet as organisations get to grips with life after lockdown.
"The impact of Covid-19 has left many business reeling, and a good cash reserve will be absolutely paramount for getting 2020 back on track," stated Group Managing Director James Phillips.
"But businesses can't simply put technology upgrades on hold, particularly where equipment and software is to become outdated and efficiencies or securities could be compromised.
"As such, leasing is set to be the go-to method of funding equipment and technology, allowing businesses to preserve their cash and adopt a pay-as-you-use approach to system upgrades."
Lease Group was established in 2014 and currently services over 750 suppliers across the telecoms, IT, energy, AV and healthcare sectors, plus more than 2,000 business customers.