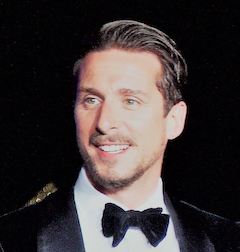 In September 2020 Union Street struck a deal to merge with Aurora and then acquired Ebillz, creating a billing powerhouse led by MD Vincent Disneur. Here, Disneur provides an update on developments.
The rationale behind the merger of Union Street and Aurora was to create a platform that digitally enhances how the channel not only bills end users, but also how it provisions services. One year on, Disneur discusses where Union Street is on its digital journey, and where it wants to be. He also shares insights into the challenges and opportunities arising from the merger of two key market players...
What was the biggest challenge the Union Street team faced following the merger of Aurora and acquisition of ebillz?
There were lots of logistical challenges with merging the companies' infrastructure, business and operational support systems, aligning roadmaps, getting to know each other's products, and more. We also jumped from 80 to 160 personnel. Our people are our biggest asset, so integrating our teams into one cohesive whole was something that we took particular care over.
Combining the talents and expertise from all three companies under one roof was no small task. However, it has been one of the most rewarding parts of the process. As long-standing competitors, our teams have always had a grudging respect and admiration for one another, so to be united with a common goal is really exciting.
Unifying our expertise is already paying dividends, with lots of new ideas emerging for how to drive our products forward to the benefit of our partners. We've also achieved brilliant NPS (net promoter score) scores from internal audits and the Institute of Customer Service. So I'm confident that we're moving in the right direction.
What was the plan put in place after all the integration was complete?
Our objective following the merger has been to help our partners to become bigger, better and more profitable. To achieve this, we are providing solutions that are designed to help our partners scale their businesses, to operate more efficiently and gain a competitive edge in the end user marketplace. Following the merger, we also took time to re-evaluate our values, simplifying them so that they now focus on the three core tenets of our business. First is achieving operational excellence, providing a consistently high quality experience for our partners. Second is to deliver product quality, ensuring our solutions are developed and tested to exacting standards prior to release. Third is to boost customer intimacy, taking the time to truly understand our partners' requirements, then develop our products and services accordingly.
How else have you consolidated resources to strengthen your proposition?
Immediately following the merger, customer facing departments such as Service, Training, Accounts, Support and Bureau from all three companies were combined under the Union Street brand. A new division was formed with responsibility for all research and development of products which comprised of personnel from all three companies and other development resources within the group.
The objective was to improve Union Street's partner focus and enable rapid onward development of our solutions, and to a large extent this strategy has been successful. However, as a software provider, Union Street's business model and requirements are subtly different to other businesses in the group. This is why we recently brought the development teams that work on our products back in-house. We now have a ring-fenced development resource that is directly accountable to our board and solely focused on developing solutions. This means we can work more efficiently and respond with agility to changes in the channel.
What other priorities has Union Street been working on?
A key focus area for Union Street is to streamline the sale to bill process which is a pain point for resellers. Many of our partners struggle with the process of quoting and placing orders. To prepare a proposal, resellers will often have to visit multiple vendors' ordering portals, entering the same customer information each time to find which supplier will provide the best balance of cost and quality.
When the order needs to be provisioned, the reseller may have to enter that information yet again, then manually duplicate that customer's data into their billing software along with any associated charges so that it can be billed. The whole process is inefficient, error prone and disjointed. Union Street is working to develop solutions so that they can assist resellers to quickly identify the best solution, then facilitate a smooth flow from sale to bill.
How is this strategy progressing?
We've made some great strides with this over the past 12 months. By using APIs we can federate suppliers' ordering systems into our billing software so that prices for various products can quickly be retrieved and compared alongside one another. Resellers only need to enter a customer's details once to compare offerings from their various suppliers, saving a great deal of time. Once the customer has accepted the quote, our software can then be used to provision the order. The system automatically adds one off and recurring charges to the customer's account so that they're ready to be billed and nothing is missed. Much of this was discussed with our partners at the recent Billing People Summit and Awards. The feedback of our roadmap was positive and enthusiastic.
You have kept the Union Street brand, but do you still have independence for decision making within the Group?
Collectively the group serves circa 6,000 partners and being part of the group gives us significant market insight, financial backing and resource. We're now turbo charged with a wider product set and greater investment for faster development. The group recognises that we have the expertise in this area to chart our own course. Naturally we collaborate, share ideas and work closely with other companies in the group as our interests coincide.
What has DWS' acquisition of Giacom meant to Union Street's delivery of converged billing solutions?
Giacom is a brilliant addition to the group. I believe that it's currently Microsoft's largest growing partner in Europe. Our partners want one billing solution for all services as this is the only way to optimise efficiency and to maximise visibility of revenue and profits. As the IT and communications channels increasingly converge, it's essential for our solutions to process costs and generate bills for all services in a way that is efficient and intuitive. Having Giacom on the team has given us valuable insight, both for how billing IT services should ideally function, and of opportunities to solve challenges in this area. We have adjusted our development roadmap in light of this and continue to work with Giacom to leverage its expertise.
Why did you launch aBILLity Lite?
Many companies sell communication services as a sideline rather than as the core of their business. They'll typically be billing low volumes and don't require the comprehensive features that aBILLity has to offer. In some cases, this wide range of features can even be a bit overwhelming for resellers in this category. We wanted to help resellers start off on the right foot so that they can scale up effectively and without dislocation. aBILLity Lite is affordable and has a scaled down UI with just the essentials. This product is also provided with our bureau service as standard.  
How will the launch of the Billing People event and awards programme help Union Street's development?
The recent Billing People Summit and Awards was a success and attracted over 100 billing professionals from across the channel. It was rewarding to see it all come together. The programme of content provided interesting points for discussion, and the awards offered valuable recognition to the winners and finalists. Our ultimate goal is that with the community's support, the organisation will become self-sustaining and that eventually the Billing People will mature into its own distinct entity.