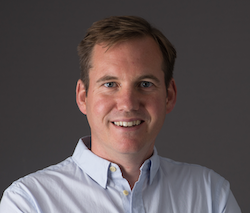 EnableX Chief Executive Will Morey shares insights into how his leadership brand and people-centric approach are driving the company's growth and shaping its long-term strategy.
Morey provides a glimpse into what is possible when we reimagine strategies and approaches through a teamwork lens, and he shows how collaborative leadership is likely to deliver more positive outcomes for all in the supply chain. In this mix, he says agility and flexibility are more important than ever, and that it is key for business leaders to recognise the human being at every step, whether in the context of the user experience, the support and interaction with customers and prospects, the engagement and motivation of teams, and most importantly for Morey, developing partnerships and collaborating with customers, suppliers and teams to ensure a win-win outcome.
"These priorities make leadership a more important skill than ever as the human aspects of what we do come to the fore," he said. "Everything we do across our business is driven by a focus on the human being at the end of the process."
Any leader who hasn't changed and adapted will face problems, believes Morey, who leads by example... Pragma has not only embraced the many factors and challenges reshaping the business environment it also effected significant organisational restructuring including an acquisition. At the start of this year the company established EnableX, a group company that comprises Pragma, Candio and newly acquired Techland. "As part of this change we recruited new people and worked hard to build a solid leadership and management team as well as adding a number of apprentices into key functions," said Morey. "This investment in people is helping us to unlock the growth potential of EnableX and continue to deliver innovative propositions to our partners."
Morey has witnessed growth across all three businesses: Pragma grew as end users adopted UCaaS at faster rates than ever before, and Morey could see from market analysis reports that the business was growing quicker than the market. "We saw the same trends in Techland as enterprises adopted Ribbon SBC technology to embrace Teams, Zoom and to integrate existing voice technologies," he added. "Most significantly we saw huge growth in Candio, our digital services business. We added over 40,000 organisations in its first 12 months of operation as people sought simple solutions to support how they could accelerate digital transformation and perform better online."
Everything we do across our business is driven by a focus on the human being at the end of the process
Morey's personal role in impacting the growth of EnableX falls into three areas. "Firstly, engaging with reseller partners and understanding their needs and how we can work together to improve our proposition and innovate new value," he said. "Secondly, through working with vendor partners like Ericsson-LG and Ribbon to ensure we deliver what the market needs and what our partners want. Lastly, supporting our team. Right now, the priorities are heavily focused on making sure we are building propositions that are compelling, innovative and difficult for our competitors to replicate. We are also focused on making sure we hire great people and develop and retain the team we have."
Channel business leaders have done an 'outstanding job' in bringing about change and creating new market opportunities, believes Morey, who says the channel is populated by entrepreneurs who embody innovation, deliver value and develop opportunities even during the most uncertain and disruptive times. "The last few years have been chaotic but I believe we are all more comfortable with uncertainty," he added. "ICT spending can thrive in chaotic times, especially as organisations seek to reduce costs, deliver flexibility or secure competitive advantage.
"Yet the macro economy and cost of living crisis weighs heavily on peoples' minds. In the short-term we want to help partners and our team to manage this and deliver what they need to continue to win and succeed. Longer-term challenges will be on shaping our technology proposition and we are fortunate to be working with Ericsson-LG and Ribbon among others who are developing an outstanding roadmap to support organisations in the future. The UK technology channel remains the most vibrant, innovative and high growth opportunity, and the challenges will be about helping our partners to keep pace with the changing landscape and technologies."
According to Morey, EnableX is built on the simple philosophy that 'partnership is everything'. "That's partnership with resellers, vendor partners and our team," he stated. "My ultimate leadership priority is to model this ethos and ensure that everyone across the business understands that it is the route to success."