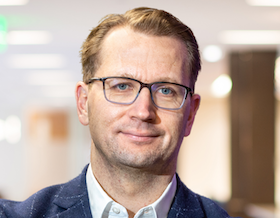 Experienced channel sales exec Roan Pratt (pictured) has joined EnableX as Sales and Marketing Director. He was previously Sales Director at Enreach which he joined in early 2021, moving from Gamma where he was Head of Product Sales.
His new remit is to work across the EnableX group of companies – Pragma, Techland and Candio. 
"EnableX has ambitious growth plans across its three businesses. It values the combination of being disruptive with a forward-thinking partner community," said Pratt.
EnableX CEO Will Morey added: "Roan is a great fit for our business and understands the channel.
"Introducing a new Sales and Marketing Director gives the group a fresh perspective of customer insight that will support partner growth through ongoing developments of the Pragma, Techland and Candio propositions."