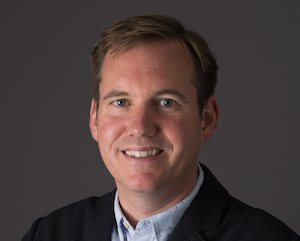 A new channel-focused powerhouse with capabilities to support resellers across multiple technologies has been established following Pragma's acquisition of Bracknell-based distributor Techland to create EnableX Group (which encompasses three go to market brands – Pragma, Candio and Techland).
The deal sees Sussex-based Pragma add a Platinum Partner of Ribbon's UC enablement technology and provides a significant boost to its recurring revenues, driven in large part by Techland's support of resellers as enterprise end users adopted Microsoft Teams and Zoom collaboration applications into their technology stack through the deployment of Ribbon technologies.  
 
EnableX Group will support over 250 resellers and its vendor relationships including Ericsson-LG, Ribbon and SO Connect as key partnerships.  
 
The new Group will be led by CEO Will Morey (pictured - formerly Pragma's Sales & Marketing Director), CFO Dean Mayer (Techland MD and investor), while Tim Brooks (Pragma MD) becomes Commercial Director. 
 
"This transaction is an opportunity for us to continue to build a strong and growing business that remains 100% dedicated to the reseller channel," said Morey.  
"The similar ethos and culture of both businesses was a huge driver in getting this deal done and underpins our focus on continuing to bring propositions to high growth resellers." 
 
In particular, Techland opens up significant opportunities for the Group in supporting deployments of Microsoft Teams and Zoom with Ribbon SBCs and direct routing as-a-service technologies; while Pragma UCaaS and Candio SaaS continue to deliver high adoption rates through their channels. 
EnableX Group worked with Knight Corporate Finance to raise growth funding from BOOST&Co to enable this transaction. 
 
Mayer added: "Having spent most of my career in private equity I have been looking to invest and play a role in driving growth in a fast moving technology business. EnableX is just that and provides a huge opportunity for our vendor partners, resellers and the team." 
 
Ahed Alkhatib, Global Head of Sales, Ericsson-LG Enterprise, observed: "This new group provides increased opportunities for all of the stakeholders while maintaining their focus and capability on iPECS Cloud." 
Lily Communications MD Chris Morrisey added: "This transaction gives us access to a broader technology proposition."