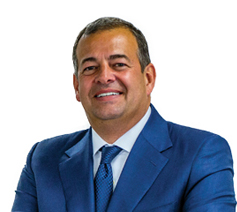 Bournemouth-based comms provider 4Com has thrown a £200 per month financial lifeline to all 431 staff in a bid to counteract the impact of rising energy prices. 
The Energy Support Bonus follows news that energy bills could exceed £4,000 a year from January 2023. 
4Com Chairman Daron Hutt (pictured) stated: "We've built a fantastic team here, and the combined efforts of everyone have helped the company continue to grow. Thanks to that growth, we're in a position where we can help offset some of the price rises that are clearly coming."
Chief Executive Officer Gary Scutt added: "Our priority with the Energy Support Bonus is supporting the team we've built over the years. They're our most valuable asset. 
"We are also continuing to grow at a rapid pace with over 50 roles currently available. This bonus will be extended to all staff joining 4Com moving forwards."