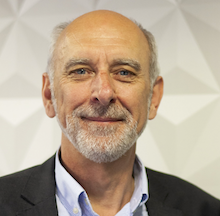 Cheltenham-based Bamboo Technology Group has pulled in Raymond Kay as Director of IoT.
He brings 40 years experience in technology, comms and connectivity, including a 23 year stint at Vodafone Global Enterprise where he was Head of M2M/IoT UK.
"The early days of M2M were exciting and interesting times," he stated. "I started with a small team at Vodafone and we enjoyed an agility that derived from the speed of change and innovation with new markets, new products and new opportunities almost daily. 
"As a result, we grew from a handful of people in the UK to a team of hundreds of IoT professionals globally.
"The market is constantly changing, but that speed of innovation and the opportunity IoT offers everyone, from entrepreneurs and start-ups to corporates, remains the same today."
Kay's hire follows the appointment of IoT Solutions Consultant Chris Damon who joined Bamboo in March. 
Bamboo MD Lorrin White added: "Ray's appointment demonstrates the importance of M2M and IoT to the business and our ability in helping our customers to embrace new technologies and support their strategies for digital transformation."