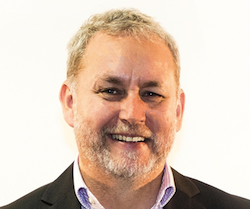 After so many changes to the health service its reform has almost become a ruling obsession, but one constant remains – the health sector's reliance on technology innovation and those that provide it.
So says TeleWare Product Manager Andrew Fawcett who noted that healthcare organisations have never felt more operational pressures than they bear today. But despite budgetary constraints, the sector has proved willing to invest where there are clear business benefits to be had. Examples cited by Fawcett include reducing real estate costs, delivering operational efficiencies and providing an enhanced patient experience. "As far as vertically aligned industries go, healthcare is one of the more high profile areas of opportunity for resellers – with good reason," he stated. "Healthcare relies heavily on current technology and requires high resilience and uptime. It also utilises extensive backup resources for records and regulatory compliance and needs to be secure at all times."
Healthcare is a complex industry which requires a strategic sales approach, pointed out Fawcett. "It is important that resellers adopt a tailored process mindful of the sector's specific procurement, regulatory, security and governance requirements," he added. "Historically, IT in the healthcare sector has been characterised by bespoke and often proprietary solutions which have proved expensive to deploy and maintain, which often create data silos through poor interoperability. Increasingly, we are seeing standardised and open solutions being adopted to replace ageing systems and infrastructure."
The main priorities revolve around alleviating the burden on the NHS by using technology in a safe and clinically efficient manner. All technology must be able to deliver best practice in terms of clinical outcomes. But at the same time, not increase the risk to either the patient or the clinician. "While technology is frequently used in treatment and care, there is a constant need to improve how it can be used in supporting services, particularly communications," commented Fawcett. "By providing flexible and reliable communications the NHS and private sector can enhance the patient experience while reducing costs through streamlining administrative processes." 
Furthermore, mobility for healthcare professionals has the potential to enable new ways of working which can deliver significant cost savings. Making communications and information available securely on any device at any time helps make best use of scarce and costly resources, as well as reducing errors and improving patient outcomes.
But tendering processes for healthcare contracts can often be complex and lengthy, with a formal and structured procurement process in place. "Most procurement exercises require a thorough investigation of all possible solutions and vendors to be undertaken," explained Fawcett. "This often results in advantages for experienced incumbent providers who are familiar with the process. New suppliers therefore need to be able to break the mould by delivering distinctive and innovative solutions and fresh thinking from the request for information (RFI) stage onwards."
Moreover, resellers new to the space can often leverage experience gained outside of the health sector to their advantage, demonstrating RoI and process re-engineering. "Whatever the case, it is vital that suppliers qualify opportunities thoroughly and are prepared to qualify out where the fit of their solutions is poor," said Fawcett.
A number of high profile IT project failures has made the sector increasingly risk-averse to complex and long-term projects. This has resulted in an increased focus on contractual terms, vendor transparency and risk mitigation. "Consequently, shorter term framework and outcome-based arrangements are becoming more common with the delivery of IT and infrastructure on an 'as-a-service' basis," observed Fawcett. "Resellers need to formalise service catalogues to align with buying frameworks such as the digital marketplace (G-Cloud) and other health-specific frameworks."
While the Government has committed to a five-year NHS funding plan cash for technology will not become readily available in the absence of clearly demonstrated RoI. For this reason, partners operating in this vertical increasingly need to consider standardised cloud-based solutions which, in their very nature, require less upfront capital and offer the ability to trial solutions quickly and inexpensively, pointed out Fawcett. 
Effective procurement is an essential component of commissioning improved services and outcomes for local patients and communities. It also ensures value for money. "As healthcare goes through major changes in its structure the procurement process is becoming much more fragmented," added Fawcett. "This can bring opportunities to smaller resellers at a local level but can also increase the costs of sale for larger scale solutions. Restructuring in the sector has resulted in increased consolidation (especially within primary care trusts) with fewer and larger buyers clubbing together with a greater, more formalised vendor scrutiny. From a channel perspective this represents both an opportunity and a threat."
The push to devolve decision making to a more local level also limits the amount of technical knowledge within the decision making unit. Therefore, a greater focus on business outcomes and support becomes more important than technical know-how. "Market entrants need to ensure that their propositions are clearly positioned against the evolving needs of the healthcare sector," stated Fawcett. "This involves working closely with customers to gain a deep and clear understanding of the requirements and desired outcomes. 
"In some cases the vendor may be required to provide trial and proof-of-concept solutions to gain confidence and acceptance. In cases where the reseller is not familiar with the sector's needs it may be appropriate to bring in external advice to accelerate the process and to consider partnerships with third parties where skills gaps exist."
Apart from establishing the fit of their solutions, the key challenges resellers face stems from understanding the competitive landscape and the individual prospect of the organisation's buying process. "For resellers who are unfamiliar with the health sector, this will likely be a big challenge as health organisations can be somewhat atypical in terms of buying IT software and equipment," added Fawcett. "Many resellers fail due to an over emphasis on winning the deal rather than detailed early stage qualification, competitive benchmarking and carefully aligning the sales process to the customer's purchasing process and buying practices."
There is also a growing trend for healthcare organisations to demand contractual terms that include onerous service level guarantees. "It is important to get early sight of these and be prepared to align your own contractual terms where appropriate," noted Fawcett. "Another stumbling block is that many sales organisations fail to establish the client stakeholders (influencers and decision makers) early enough in the process. As with any sales exercise, it is important to articulate your organisation's strengths in a way that is meaningful and resonates with key parties."
Top tips:
• Establish the fit of your proposed solution and be prepared to not bid if this is weak.
• Consider working with specialist parties if you do not have sector-specific experience.
• Be distinctive and innovative. 
• Align your sales process with the customer's buying practices.