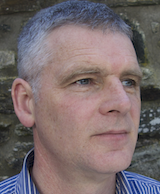 The stakes could not be higher for the comms sector as the country goes to the polls on December 12th. Here, Megabuyte.com Analyst Philip Carse provides a doomsday assessment of a Labour win and free broadband.
The Labour Party's newly published manifesto has confirmed its proposed policy of providing free broadband to all UK homes and business by 2030, facilitated by the nationalisation of BT Openreach and gaining access rights to existing infrastructure, with operating costs funded by a levy on multinationals, including tech giants. This radical, Marxist proposal has attracted much negative comment from the UK telecoms industry and elsewhere but, leaving aside the politics, what is its likely impact financially and is it actually achievable?
We believe that this policy would cause immense damage to a vibrant, innovative, complex and strategically important telecoms sector that (based on the Megabuyte company database) is investing £8.3 billion annually, contributes almost £4 billion in tax and dividends and employs over 200,000 staff. In fact, giving away a product that currently generates estimated revenues of £10 billion would wipe out two thirds of industry EBITDA and remove the cash flow that pays for investments. In addition, we believe that the policy would lead to a slower roll out of full fibre than under the current primarily private market system supplemented with public subsidy. As with anything given away for free, someone has to pay.
Current state of fibre play
While we believe that the proposed policy will actually result in worse outcomes, there is no denying that the UK lags many countries in terms of full fibre broadband (FTTP), with commonly quoted figures of around eight per cent penetration (of 30 million premises). Contributory factors include, in more fibred countries, a higher proportion of cheaper and easier to upgrade multiple dwelling units and/or the availability of sharing of the incumbent telco's ducts and poles, while UK-specific factors include BT's decision several years ago to focus on expanding fibre only to the cabinet (FTTC) rather than to the premise. The flip side of that decision is a very high penetration (over 95 per cent) of superfast broadband services of 30Mbps and above, which for most uses are more than sufficient.
However, there is now clear and increasing momentum behind FTTP builds. BT Openreach is upgrading the equivalent of 1.2 million premises a year to fibre, a run rate up 15 per cent just in the last quarter, while Virgin Media's Project Lightning network expansion is running at 480,000 premises a year. CityFibre is targeting five million premises by 2025, with funding for the first two million in place. TalkTalk is targeting three million premises with its FibreNation business (for which it was securing a buyer/funding partner) and there are a multitude of smaller businesses building out FTTP or wireless equivalents to homes and/or businesses, including KCOM, Gigaclear, Glide, Community Fibre, Toob and Truespeed.
This policy would cause immense damage to a vibrant, innovative, complex and strategically important telecoms sector
Many of these builds are being funded by investors taking a very long-term view, particularly in rural areas where typical build costs per home passed of £1,000-plus (or £3,000-plus per initial customer at a 33 per cent penetration) will take well over a decade to recoup. Companies such as CityFibre and KCOM have been taken private primarily to be able to borrow more than institutional investors would tolerate, to speed up their network builds. Meanwhile, existing public subsidies are helping. For example, Glide told us that broadband vouchers justify using new fibre to business park premises rather than existing BT copper (via sub loop unbundling), while BT pole and duct sharing is now considered a proper option, reducing build costs by a third or more and speeding up roll outs.
Turning to Labour's proposals, and a simplistic view would be that they are very similar to the proposed nationalisation of other utilities such as water, railways and electricity, but with free services added. However, whereas the other utilities have a limited range of fairly basic and well defined services (water, sewage, electricity, a train journey) delivered over fairly uniform and common infrastructure, the UK telecoms market is a highly complex value chain of hundreds if not thousands of products delivered by thousands of companies ranging from deep infrastructure owners, to product and service developers, to resellers whose role is to mix products from multiple providers to meet their end customers' needs.
To give away broadband would wipe out two thirds of UK telecoms industry EBITDA profits of £16 billion
Within this, even broadband comes in many shapes and sizes, varying according to networks (fixed, wireless, satellite), up and down speeds, latency, contention, usage restrictions, Quality of Service commitments etc. In addition, broadband is just one, albeit very large, part of the market, with any proposal to make it free likely to have very significant consequences for the industry.
Let's put some numbers around this. Megabuyte's Telecoms Services peer group contains some 200 companies that publish detailed accounts (out of 432 on the database, and well over 2,000 that resell telecoms services). These generate estimated aggregate revenues of £58.3 billion and EBITDA of £16.1 billion while investing £8.3 billion (to support balance sheet fixed assets of £90.1 billion).
The companies collectively also pay £0.8 billion in profit related taxes and £2.9 billion in dividends. We estimate that almost three quarters of revenues are generated by public listed companies – particularly BT, Vodafone, Virgin Media (Liberty Global), O2 (Telefonica), 3UK (Hutchison) and TalkTalk). Hence, most of these dividends go to institutional investors, much of which goes into our pensions and savings. The industry employs around 200,000 staff at an average salary of £46k, about a third higher than the UK average full time wage, highlighting the inherently skilled nature of telecoms engineers.
 
Note that the £58.3 billion revenues are somewhat larger than the £34 billion number published by Ofcom for the UK telecoms market for 2018. The difference includes wholesale revenues not captured by Ofcom, international revenues (especially for BT) as well as related services such as TV, IT and satellite services, telecoms equipment, consulting and support and so on. As such, it represents four to five per cent of UK GDP. But its impact is far more substantial given the importance of communications in today's digital economy.
Revenue wipe out
Looking at broadband a bit closer, Ofcom data shows that UK consumers spend around £12.7 billion annually (£40.60 per month per line) on fixed line services, of which broadband probably accounts for around a half. Back in the day when Ofcom published estimates of business telecoms spend, this accounted for a quarter of the market, so it would not be unreasonable to come to a back of the envelope estimate that broadband accounts for perhaps £10 billion of market revenues (or looked at another way, an average of just £29 per month for each of the UK's 30 million premises). In a free broadband world, this would come straight off the top line, wiping out almost two thirds of industry EBITDA and effectively removing the cash flow that pays for current capex levels.
Whichever way one looks at it, taking away the circa £10 billion revenues of a core product would blow a big hole in the industry, not just the mainly fixed line players such as BT, Virgin and TalkTalk but also the mobile players such as Vodafone and O2 that would suffer from substitution of free fibre broadband for mobile data services.
Aside from completely upsetting a complex value chain, our view is that Labour's proposal would result in fibre broadband roll out ending up much slower than under the current environment. Consider what would happen on the 13th December if a majority Labour Government was elected. It is unlikely that fibre roll outs would stop immediately given ongoing contractual commitments with the likes of civil engineering contractors.
BT and to an extent Virgin Media may decide to continue at their current roll out rates to avoid immediately antagonising a new Government. However, TalkTalk would almost certainly give up on FibreNation, and the likes of CityFibre (which has reportedly already put on hold an enhanced roll out depending clarity) and Gigaclear would probably quickly scale back their builds given the now much lower valuations of those networks.
Meanwhile, the nationalisation of BT Openreach would not happen overnight, not least if a new Government proposed a low price. Assuming it happened eventually (talking years rather than months, with a multitude of legal and other issues), Labour proposes that new network build/upgrade is focused initially on harder to reach rural areas, where build costs and therefore time to build are two to three times those in urban areas.
Hence, this would shift what is a reasonably balanced current build across urban and rural areas to a more rural-focused, and slower one. In addition, the fact that BT believes that Labour has massively under estimated the revenues and ongoing operating costs adds to the impression that the plan has not been fully thought through or understood by the policymakers. Indeed, for such a dramatic policy proposal, the Labour Party manifesto is alarmingly bereft of detail.
Bleak prospect
In conclusion, we estimate that the plan to give away broadband (which currently attracts estimated revenues of £10 billion) would basically wipe out two thirds of UK telecoms industry EBITDA profits of £16 billion (and hence the funding for current capex of around £8 billion) as well as cause untold disruption to a very competitive, innovative industry that provides a crucial underpinning to the emerging digital economy, endangering many thousands of the estimated 200,000 jobs in the industry. Also, the policy would likely stall the current momentum behind FTTP builds.