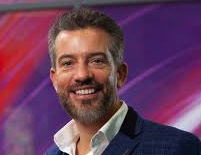 Vodafone has kicked off an initiative to boost diversity and inclusion in its supply chain.
 
Ahead of International Women's Day on March 8th, Vodafone rolled out #ChangeTheFace, an industry-wide initiative (undertaken in collaboration with WEConnect International) calling on technology leaders to join and make a pledge to increase diversity and equality in the sector. 
 
New research shows that only 13% of women in UK think jobs in technology are for people like them with many describing it as young, white, middle class and male.
The #ChangeTheFace initiative aims to build a community of individuals and organisations who can be a force for positive change within the industry. Nokia and Ericsson are the first to join Vodafone in making their pledges.
 
Vodafone UK CEO Nick Jeffery (pictured) said: "We are calling on the industry and suppliers that we work with to act now to bring more diversity to their organisations. 
"By reducing stereotypes and encouraging everyone to think about the different faces of our organisations, we can really start to make progress.  
"We now have a 50:50 gender-balanced UK board and will continue to prioritise inclusivity across every part of the business."