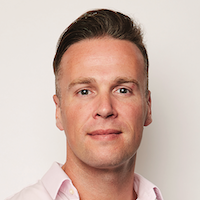 Channel leaders are gearing up to help resellers get through the tough days ahead with a series of measures aimed at easing the economic pain of the Covid-19 crisis.
As a Critical National Infrastructure provider, TalkTalk Business is prioritising on channel partners supporting critical services and vulnerable people.
"We are working to help these groups and have made huge efforts to support a wide range of priority requests from our partners," said Richard Thompson, Director of Partners (pictured).
"It's been truly humbling to see the efforts from all the teams across TalkTalk Business who are providing the robust connectivity needed to keep Britain working and online during this crisis, especially blue-light support and our vulnerable end users. 
"These have ranged from bandwidth changes to support libraries that are now being converted into Covid-19 pop-up facilities, to connecting hospitals, delivering EAD connectivity to food distribution depots and supporting supermarkets with an emergency strategy to maintain the food supply to the UK.
"We'll also continue to champion the channel through our discussions with Openreach to call for further support for businesses over this challenging period."
Thompson's words were echoed by Daryl Pile, MD at Gamma, which has launched a raft of measures to support channel partners.
"We must help the channel through this crisis," said Pile. "We are working together to address what we can't control individually, like the need for payment breaks on connectivity services, but we must start by doing what we can control."
Gamma immediately provided free of charge support on SIP trunking, Microsoft Teams Direct Routing, Horizon Cloud PBX, Horizon Collaborate and MyInbound.
"We will support this from 1st April to 30th June and may decide to extend this period according to the changing environment," added Pile.
Going forward, Gamma's crisis support programme includes free of charge reductions to cloud PBX users and SIP channels, no early termination charges for customers entering 'hibernation'. For new customers, free of charge video and home working, hosted PBX, SIP channels (including Microsoft Teams Direct Routing) and enhanced cloud resilience.
"Were also offering free of charge upgrades to provide resilience, more features and full blown UCaaS," added Pile. "No contract extensions or roll overs, no reduction in bundles, services or quality. New customers can access 30 days contract terms and still enjoy the free of charge period.
"This is simple, straight forward help. It's time to step up to the plate, we are all in this together."
Channel billing specialist Union Street has addressed uncertainty around the availability of billing personnel and the preparation of bill runs by introducing a Business Continuity Billing Service.
"Designed to be deployed at short notice this bureau service provides temporary assistance in managing bill runs on a month-to-month basis," said Head of Sales & Marketing Vincent Disneur.
"Supporting our staff, our clients and other channel businesses during this uncertain time is our top priority."
9 Group has offered promotional support around its eve hosted telephony and collaboration licences, as well as 30-day terms on mobile SIMs.
"Both moves have been widely appreciated by our partners, alongside some practical advice on maintaining customer communications through this uncertain period," said CEO James Palmer.
"We have been amazed by the spirit of cooperation between staff, partners and suppliers. This crisis will pass, and when it does we will all remember the people and the companies who supported us and, in that regard, I think the channel can hold its collective head up high."