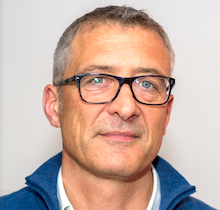 The Covid-19 crisis could lead to an unprecedented wave of collaboration, flexibility and innovation which will be key to the channel's future sustainability.
And the ICT channel must seize this opportunity to rethink the future and how we get there, according to delegates at last month's online Business Insight session hosted by Comms Dealer in association with BT Wholesale.
"Flexibility will be massively important to the way we work with customers and channel partners," said Franki Hale, Director of Strategy and Change at Convergence Group.
"What is clear is the need for open discussions with partners and to have some flexibility to move forward. It's about how we arrive at a resolution together."
Adept Technology Group CEO Phil Race commented: "In this stressed world you find out who your partners really are.
"We are having good conversations with all of our top partners on how we make this work, identifying what we can do better and how to make things more efficient. The collaboration and partnership theme is key."
According to BT Wholesale Channel Director Gavin Jones (pictured) Covid-19 has acted as a spur to do things differently and focus more sharply.
"The message is that we need to be more flexible, work together and put trust in each other in the right areas moving forward, leaving no one out to dry," he stated.
"That is the way to succeed. We are using this time to try and get closer to partners and get rid of some of the bureaucracy in the ways we work."