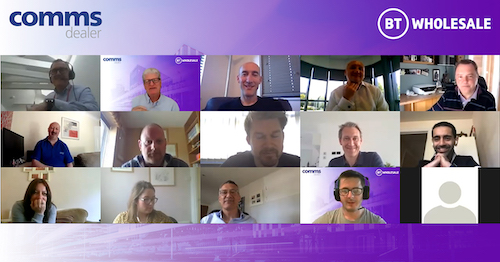 Telltale signs of what will happen when the UK is freed from lockdown were revealed during an online round table discussion hosted by Comms Dealer in association with BT Wholesale, where renewal and operational space to innovate and strategise emerged as key factors, along with workplace transformation and developing a collective more flexible partnership approach that will better position channel players for future success.
As the UK emerges from lockdown Covid-19 will still glare at us daily, so we must come to exist in a new reality. Some people think the channel's greatest challenge is getting back to BAU following the eventual release of lockdown. They are wrong. The greatest challenge will be identifying and capitalising on the many new opportunities that exist as a result of Covid-19. One indication of this is the link between the services ICT providers deliver and a business community with no choice other than to undergo a digital transformation. Likewise, there was no option about the jolt to home working environments...
• Our round table delegates have taken strong measures to support employees' wellbeing at home with informed and supportive communication a key element of easing staff fears and uncertainty over the future – and in helping them to adapt to working remotely. Maintaining a sense of Business as Usual is also key. Continuity of work is evident in how furloughed staff are being trained in areas that will make them more productive post-lockdown. Our delegates also learned a thing or two....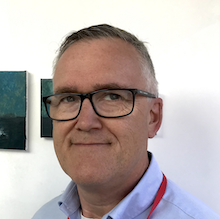 Matt Wring, Chief Technical Officer, Southern Communications
Staff have had time to think about their lives and what they want to do. Some may want to do something else. We should look at what is happening in our staffs' heads. We learned about the character of our staff and how we can work with them more flexibly in line with their home environment. It's been an eye opener.
Matthew Croxford, Director, CityTalk Communications
We talk to staff regularly. Communication has been key in making sure they are reassured and their mental wellbeing is maintained. We started furloughing when we realised there wasn't going to be a need for staff, and there has been much concern over whether people will lose their jobs. We've learnt a lot about our duty of care.
Stuart Davis, Executive Chairman, Bamboo Technology Group
Good, open and honest comms with staff is key. We have to embrace more trust in our employees. Working from home gave us no choice, but it's been a positive move forward and changes the way we look at our business and our people. It's people first, and all about looking after the people who look after our business.
Phil Race, Chief Executive Officer, Adept Technology Group
Staff are in various states of uncertainty and fear over the future, so it's important to over communicate. We've done this in different ways via video conferencing, recorded videos and newsletters, constantly reassuring people that the wheels are still turning. Reassurance of BAU is useful for a lot of people. We've focused on running sessions, projects, team meetings and doing sales reviews. This helps people feel that the business is behaving as we always have done. We just happen to be scattered across the UK.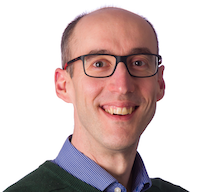 Steve Warburton, Managing Director, Zen Partner
We've seen a number of improvements from home working, which can also boost staff morale. We've been communicating regularly. Open and honest communication is a lesson learnt for us going forward. We will continue this with all staff.
• It is clear in retrospect that 'old school' thinking on home working is exactly that. Now, all caution about staff working from home has been cast to the winds; and round table delegates were eager to show themselves as favouring the shift to remote working at a time when they need to be more fit for purpose than ever...
Matt Wring, Chief Technical Officer, Southern Communications
Our business and the way we operate is a lot more robust and diverse in structure compared to January. It's been a challenge for some of our customers but the reality is that flexibility is a real positive. We've learnt we can work at home. We didn't think we could, but we pushed almost everyone out of the office.
Phil Race, Chief Executive Officer, Adept Technology Group
It's been amazing to transform the business in a short space of time. We had eight offices, now we have 308 – in the form of bedrooms, kitchens and studies. In the future we may rationalise the business in a more elegant away and not plan around offices or physical locations  – I don't need them. It's a massive cost burden. Why are we dragging people to an office?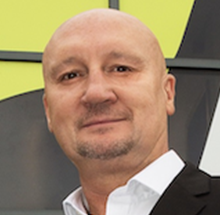 Wayne Cartwright, CEO, Communicate Better
I've been wanting to gain insights into areas of the business in terms of productivity for some time. The move to home working offered an opportunity and as I am more 'old school' I was surprised that productivity from home workers is the same as in the office. We want to switch to more remote work environments.
Steve Warburton, Managing Director, Zen Partner
We'll see changes in our use of premises. We currently have a head office in Rochdale that houses circa 500 people. We have a premises in Leeds and we are looking at taking some space in London. We may see a move to a situation where we'll be employing people nationwide from home, and potentially utilising more flexible office space anywhere in the UK.
Franki Hale, Director of Strategy and Change, Convergence Group
The transition to home working has been amazing. We already halved the office space in Solihull as people were wanting less buildings and more flexibility in contracts and how they work. We believe that's where the industry will potentially go, based on people wanting to close offices and work from home.
• What is also clear is that the application of bureaucratic principles long associated with innovation and product development do not apply in lockdown, accelerating product pipelines as service providers take a more 'get it done' and flexible vantage point...
Gavin Jones, Channel Director, BT Wholesale
With more time you tend to be more innovative. We've launched new processes on our service desk which have proved popular for dealing with customers. Without this period it probably would have taken a year-plus to think about the changes, write a few papers and go through committees. Now, it's time to think about what we can do differently and how we can focus more sharply rather than get lost on the runway.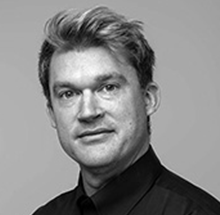 Matthew Croxford, Director, CityTalk Communications
We have an internal development team and platform for all teams and departments which has given us granularity around insights into what is happening in our business. It is important to have a development arm in the organisation and make sure that you are innovating technology for the future. We are building a platform that will enable people to be more self-serving.
• Overnight our industry has become more of a science with its key elements needing to be understood before informing strategic choices. With the stakes this high, there had to be a discussion on the issues that will guide more focused strategic business decisions now and in the future...
Franki Hale, Director of Strategy and Change, Convergence Group
With less BAU and things on hold, strategically we have probably done more in seven weeks than we've done in seven months. Its all about strategy and we need to keep the momentum going. If we could bottle what we are doing now and feed it to everyone twice a day we're onto a winner.
Matt Wring, Chief Technical Officer, Southern Communications
We are terrible in this country at investing in our futures. We are driven by the day-to-day. Now, we have an opportunity to take an operational pause and think more strategically. These restrictions will be with us for a long time, so we need to better understand and work out how to live with this new reality. We should be thinking about what entrepreneurs are doing, where the next shift is coming from and how we service the support layer underpinning those trends. That, more than anything else, will drive our industry.
• The thoughts and actions of our round table delegates suggest they are adopting new approaches to customers and channel partners in delivering digital solutions. There is only one obstacle, inflexibility, but that could soon become a thing of the past...
Phil Race, Chief Executive Officer, Adept Technology Group
Continuing to get the best out of partnerships is key, and in this stressed world you really find out who your partners are. We are having good conversations with all of our top partners on how we make this work, identifying what we can do better and how to make things more efficient. The collaboration and partnership theme is key.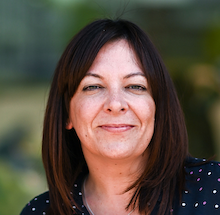 Franki Hale, Director of Strategy and Change, Convergence Group
We've had lots of conversations with different suppliers and discussions around flexibility on billing and supply for example is key. Flexibility is massively important to the way we work moving forward – how we work with the right customers and the right channel partners. You have to be of the same mindset to get things moving quickly. We are speculating at the moment, not completely sure about what our customers will be needing in the future. Commercially we will also do things a lot differently and start to look at offers and services rather than product. We can build on the commerciality of product in a better way. What is clear is the need for open discussions with partners and to have some flexibility to move forward. It's about how we arrive at a resolution together.
Gavin Jones, Channel Director, BT Wholesale
It's about talking to our customers and making sure we are continuing to communicate, and to use some of this time on new ideas, and keeping the momentum up on developing some of those ideas and thoughts for the partner channel. The message is that we need to be more flexible and work together, and put trust in each other in the right areas moving forward, leaving no-one out to dry. That is the way to succeed. We are using this time to try and get closer to partners and get rid of some of the bureaucracy in the ways we work.
• Strengthening your strategic focus and efficiencies and seeking new revenue streams are not necessarily new priorities, but Covid-19 has provided time and space to elevate higher levels of thinking and take faster actions, including the adoption of new sales approaches...
Matthew Croxford, Director, CityTalk Communications
Sales methods in CityTalk have changed. These changes won't just last a few months after we come out of this crisis, they are here to stay. One of the challenges will be upskilling the 'old school' who are used to knocking on doors, filling out paperwork, making friends. We're going to have to provide a lot more training and have been working on training courses with furloughed sales people so when they come back they are more in tune.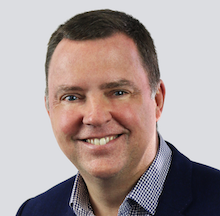 Phil Race, Chief Executive Officer, Adept Technology Group
Many of our customers' concerns are long-term – will they still be here in the future? Customers are worried about their long-term viability, their scale, working behaviours and patterns. There is a lot of uncertainty. The sales team needs to dig under the cover and fully understand customer challenges and fears. We typically gear up our business on three year contracts. That doesn't wash now, so we are trying to be adaptable, flexible and creative. We're going to have to break some real standard paradigms and that will require a lot of collaboration with partners.
• It is time to consider how to capitalise on digital transformations as organisations move to remote working and require tech upgrades. In this, immediate customer needs equate to an opening of the opportunity sluice gates...
Phil Race, Chief Executive Officer, Adept Technology Group
A lot of conversations with customers pre-Covid about updating technology can be lower down the priority list, put off until another time. But Covid-19 has brought to the fore their ICT challenges and difficulties, all of which represent opportunities. People will want to address those shortcomings so they can continue to be resilient at this difficult time. So while we wait for the new world we should make the most of the current one.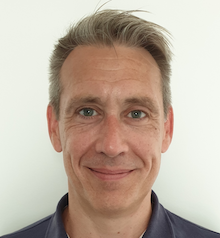 Stuart Davis, Executive Chairman, Bamboo Technology Group
Business continuity generally had not been taken seriously enough. Now we are seeing people engage with us and move to a digital infrastructure much quicker than they previously expected. The Bank of England forecasts that Covid-19 will fast track investment in digital infrastructure – upgrading systems, improving productivity and greater automation. These are things we can jump on, along with productivity monitoring and reporting which is becoming more important. We have the technology to build platforms that give business owners and managers a better view of what's happening in home working environments.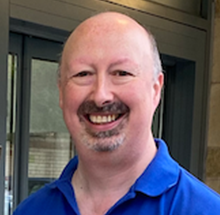 Mark Cowgill, Director and Co-Founder, Exa Networks
Sales were down against budget by 30 per cent last month but we still did a significant number of new deals. The sales team are all still operating but in a different way. We're now seen as the fourth utility, which is recognition of the significance of connectivity and underlines the importance of a good service provider and service partner. Dark fibre gives us a big opportunity. Providing up to 100 gigabit per second gives us an opportunity in bigger markets where we may not have been considered contenders, so we are looking at larger projects.
Gavin Jones, Channel Director, BT Wholesale
We've shown that our networks have got a lot more performance and capacity than we dreamed of. There were questions as to whether we could cope with the nation's demand, especially in broadband and service, between us all we've shown that we can deliver. We are definitely the fourth utility. The response from customers and partners across the industry has been remarkably positive. We can all be proud about how we helped the UK through this challenging period.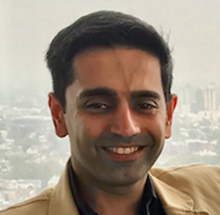 Pritesh Gajjar, Managing Director, Aastha
I've been thinking more about our customers, looking at which are profitable, which are vulnerable, which are long-term and placing them into segments. This means I have to perhaps let some of them go to look after others better and make space for more customers. There is an opportunity to capitalise on the fact that people are going to be working remotely and using technology more and more.
• Familiarise yourself with the big technology shifts because the impact of their longer-term outputs is largely unknown. And scenario planning may help to apply some insight into what is essentially an uncharted landscape – the future of business communications...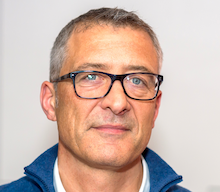 Gavin Jones, Channel Director, BT Wholesale
There are two seminal investment trends: 5G, which has the ability to revolutionise what we do. We think of mobile predominantly as having a handset and being able to download a video, but there's loads more coming during the next few years. And growth of FTTP: Regardless of what BT is doing there's lots of other people out there and the average download speeds are something like 54-55 meg. Just BT alone has committed to serving circa 70 per cent of the population by 2025. It's going to create a bow wave of data, information and opportunities. Yet we don't know at the moment what will drive our businesses. When ADSL emerged, that's when Amazon and Google etc started out. There is a big question about what is truly our future: It's got to be digital, far more self-serve and intuitive. There is immense potential just in core telecoms to build out to the future. Imagine 20 million households pushing 300 meg down. It's going to change our lives in many ways and bring new business ideas. We just don't know what it will look like right now.
Bites from the table...
What is suffering within the business is a big unknown. Which areas amid the malaise will start to show later on?
Matt Wring, Chief Technical Officer, Southern Communications
Traditional business will diminish, and there will be a lot of requests for disaster recovery and home workers.
Julian Burkill, Technical Director, BDR Group
The key is 5G and the extra bandwidth that will be made available. It will be all digital, and I see a huge opportunity for our industry.
Pritesh Gajjar, Managing Director, Aastha
We've seen productivity improvements. New features on our roadmap are coming out of the door quicker. The lack of distraction has been a benefit.
Steve Warburton, Managing Director, Zen Partner
We needed to furlough the sales function while keeping service people operational. We've been doing installs, fulfilling projects – we are still busy.
Wayne Cartwright, CEO, Communicate Better
We need to think about living with Covid-19 for a long period of time, so the offerings we take to businesses need to be more holistically thought out.
Phil Race, Chief Executive Officer, Adept Technology Group
Covid-19 trends and trajectories to consider
As lockdown restrictions gradually ease it is wise to explore how to manage the impact of the outbreak and identify strategies and courses of action that will ensure ICT providers emerge stronger and with a renewed outlook and clearer sense of purpose. Part of this process involves an assessment of the organisational insights that the Covid-19 crisis has already brought about, and then explore ways to strategise and capitalise on these learnings, which are many and varied. This requires analysis and planning, based on the key strategic priorities that emerged from the round table discussion that will make us stronger than before.
Action points
• Understand the 'new workspace' and drive productivity based on trusting your staff and building on flexibility gains.
• Seek to optimise channel partnerships with greater levels of mutual trust and flexibility, creating the conditions for much needed collaboration.
• Supercharge innovation and product or platform development with a sharper focus on creativity and getting things done.
• Prepare your workforce for the new world with, for example, sales training.
• Leverage your new-found flexibility to ramp up after lockdown. It can help as you transition into the 'new normal'.
• Strategic rethinks are the first step in driving and accelerating operational changes, shifts in focus, the creation of new business models and capitalising on new market opportunities, as well as engaging more closely with staff and customers. So make the most of this time to think and plan.
More points to consider
• Think about how to capitalise on digital transformations as organisations move to remote working and require tech upgrades.
• Get under the skin of your customers and understand their longer-term considerations, challenges and strategic shifts arising from Covid-19.
• Explore opportunities focused on becoming more flexible in customer and partner relationships, arising from uncertainties over the future.
• Assess the resources your company now needs to meet your business and customer requirements.
• It is critical that future planning considers the longer-term market context that you may be operating in. How else can you make the fully considered strategic decisions that will underpin your sustainability?
• Navigate ways to stabilise existing customer bases and make the most of their receptiveness to technology upgrades while preparing for future revenue and profitability mixes, which are perhaps less predictable now.