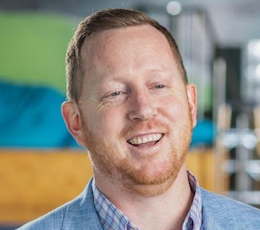 The Covid-19 induced market pivot calls for a new approach to engagement across all aspects of the channel and customer model. Let's call it the era of Permanent Adoption. And given that end user uptake is the true catalyst of market disruption, last month's online Comms Dealer Insight Session (held in association with 8x8) sought to establish the core principles upon which channel organisations should centre their strategy at this time of total business transformation.
Only customer adoption is truly disruptive, and, following the Covid-19 outbreak, the comms sector has experienced the biggest disruption in its history. But you cannot shift suddenly into a new phase of market demands and technology adoption and expect nothing else to change. It requires a collection of revised operational principles, according to our panel of experts. The common thread of their discussion is a change of approach and the enhancement of existing practices, ranging across the contexts of customer and staff engagement, technological development, go-to-market strategies, partnering and ultimately user adoption – with a focus on creating value, all based on the core principle of customer centricity.
"The key has always been engaging with customers," stated NTS Comms Director Alan Pallett. "The relationship between the channel provider and the customer is critical, and the engagement must now continue beyond the sale. Too many providers think the job is done once the solution is installed, but that's when the job begins and it's where channel partners can really make a difference.
"We need to continually challenge customers about what they do and don't do and why they do it in that particular way. We need to truly understand what can make a difference and add value. Being a trusted channel partner opens up opportunities. We can get a deeper dive with customers, we can widen the set of stakeholders we talk to, this is how we can help customers understand how they can do things differently."
Covid-19 has tested the limits of all businesses – perhaps the comms sector, as a prime mover in keeping Britain working, more than most. But for the channel it is still a time for pushing boundaries. "Business requirements are shifting faster so the outcomes need to be achieved at a ridiculous rate," said Opus Sales Director Matt Dudleston. "Therefore working closely with a partner in the channel sphere has become more important to deliver value to the end customer. Vendors do a great job of delivering the technology, it's our job to map that and deliver a solution. It's about the business outcomes customers want to achieve and then modelling to get to that point. Our value comes once the sale has been done and by working in partnership with customers to meet those objectives."
There is a great expectation in the power of UCaaS and CCaaS to help lead organisations out of the second wave of Covid-19, and resellers may need to engage with customers in a more tactful way than they are perhaps used to, observed 8x8 Senior Partner Manager David Green. "The change businesses are looking to drive through UC or contact centre plays to the integration elements of our portfolio," he stated. "We are seeing interest and activity around contact centre, driven by businesses thinking about how they are going to manage and support their customer service functions.
We need to continually challenge customers about what they do and don't do and why they do it in that particular way. We need to truly understand what can make a difference
"But it's difficult to go into a business that uses Teams and tell them that from a voice perspective it's not that strong or it may not be appropriate. You have to start that conversation carefully. We saw some instances when businesses took the choice of taking Teams and not any kind of integration from the UC or contact centre point of view, and we've had them come back to us."
Everyone must now accept the need for a more holistic approach to Teams adoption, for example. Equally, everyone must accept that market disruption is all about uptake and usage. It is customers who are disruptive, and until Covid-19 they had barely caused a ripple in cloud uptake. "We've all seen the move to Teams accelerate through lockdown," said Britannic Executive Director Jonathan Sharp. "It's gone from circa 20 million users worldwide to 100 million during that period.
"There are however gaps in functionality, and customer contact and interaction is key. Teams does not have all the answers so an overlay of contact centre technologies is important. The other consideration is how you connect not just people and channels but also systems. There is an opportunity around more open APIs to integrate systems and applications like CRM, Salesforce or Dynamics. We are seeing a move towards efficient and effective working across all technology stacks."
Being able to provide a Teams application at the front end with a robust voice platform that offers stability, for example across multiple sites, is a winning combination, believes Charterhouse Voice & Data CRO Richard Betts. "Customers sometimes ring and say we're doing Teams for everything and it's a 2,000 user business," he said. "We ask a number of 'what if...' questions and the customer normally realises that what they want is the user front end of Teams because it's intuitive and works, while the functionality of UCaaS and CCaaS solutions gives it the supercharge that meets all of the business requirements."
Bistech Sales Director Mike Fry has noted a progression of feature capabilities within Teams which can now hand off calls from the softphone to the mobile app, for example. He has also noted increased awareness of the maxim that you can't manage what you can't measure. "A lack of visibility into what's happening in an organisation, its SLAs and customer experience, is one of the gaps in Teams along with call recording," he stated. "So there is a reassurance factor in having that underlying pedigree vendor with a heritage in voice."
Against the backdrop of now common customer engagement issues like those outlined above a yawning gap will open between progressively collaborative channel partnerships, and their opposite, believes 8x8 RVP Channel Sales EMEA Keith Jackson (pictured above), who took interoperability as an example of a more engaged and evolved approach to what will become a common requirement. "8x8 has been pragmatic in how we looked at the integration," stated Jackson. "We looked at the browser play, we looked at the bot-driven experience and all the areas we examined had a potential security or compliance risk.
"Multiple bot integrations and multiple chrome browsers are difficult for IT to manage. So the Direct Routing approach we took leverages all of the security and functionality that we've bolted into the platform over the past 15 years, which still complies with Microsoft at the back end. We could have got something to market quickly, but the compliance and security risk and the end user experience risk were too high, so we developed a solution that is more structured, fit for purpose and less work to implement in the background."
If not already, MSPs and resellers will become the thought leaders in their customers' technology adoption journeys, dealing entirely with matters such as Teams and systems integration that require deep consultation. In the process becoming known across the wider customer organisation as a trusted advisor; and such a reputation must reflect the reseller's ability to simplify for the customer what can often be a complex solution. "There is so much complexity at the moment, with multiple vendors, many products and features and integration issues, along with the challenges of transforming a legacy base to new technology and the big macro factors around the PSTN switch-off," stated AdEPT Sales Director Alex Larcombe.
The role of the channel is to help customers navigate complexity, tailor solutions and make those right investment choices. It's about outcomes not products
"The role of the channel is to help customers navigate complexity, tailor solutions and make those right investment choices. It's about outcomes rather than products. For channel partners it's about having close relationships with vendor partners and keeping up with technology changes. Open communication is needed in this approach. Channel players have the expertise and have gone through the process of vendor selection and are making sure they are up to speed with market changes. They have access to all the function and features customers need."
Simplification is one of the principles that channel businesses should now centre their business on, but a balance must be struck with another principle – how to create long-term value post-Covid-19. "People try to commoditise too much about what we do," added Pallett. "There is a lot of experience in the channel that can be diluted quickly especially where you've got UCaaS and SaaS providers going to market directly. Those organisations don't truly understand the UK and how we can add value. There is value beyond the price and we are going to play a key role as resellers to demonstrate to the customer where that value exists within their stack."
Dudleston has witnessed first hand 'huge success' in the collaboration and employee interaction space, reflecting the importance of simplifying complexity and then productising the solution. He cited a McKinsey report that stated 85 per cent of corporates have increased uptake of simplified collaboration technology. "We've benefited from simplification, but we will devalue the proposition by the over simplification of contact centre, digitising channels and Artificial Intelligence, for example," he said. "There is a lot of complexity and we can't downplay that. It needs to be scoped in the right way otherwise you won't be able to deliver the business outcomes that customers need."
This approach means taking a long-term view, which changes how you think, plan and where you put your energy. And as end users continue to undergo a process of renormalisation (the new normal), the shift to home working is a natural focal point. For many businesses, technologies not before considered will prove the most robust and stable, able to accommodate their requirement to enable disparate workers in any region.
"Prior to lockdown 24 million people in the UK had never worked from home, so the UC and collaboration tools the industry has long talked about had only been used by a small proportion of the workforce," said Sharp. "This has now become a necessity, not only to carry on doing business but to manage the remote working transition. Covid-19 has changed how people see technology."
8x8 Channel Account Manager Nick Aikman noted that there was a 'feeding frenzy' in April-May when most people realised they lacked a home working solution. "Now businesses are expecting people to have sorted out their communications strategy and how they work from home and use video conferencing," he said. "Some of that is around Teams: 8x8 played it well not to compete with Microsoft, but work with Microsoft to enable people to work smarter."
 
As we double down on approaches to customer engagement and technology enablement it is necessary to fully consider the new agile working blueprint and where it might lead. According to FluidOne CEO Russell Horton it would be wise to take a longer term view of current trends before establishing and executing on revised strategic plans and approaches. "The original Covid-19 response was to match productivity, but the productivity gains have taken people by surprise," he commented. "We will likely see a move away from permanent home working full-time to 'permanent part-time' home working – two or three days in the office for example. So the IT world and UC will need to gear up for the permanent part-time scenario. How does the tech work for that? This all accelerates the move to the cloud."
Six Degrees Agile Workspace Technical Director Tom Cotton added: "Where people still need to do a lot of work is not necessarily around the comms and meetings platform, the major change will be around other business systems and processes. They are not going to be geared up for the move to agile working longer term. Coping with hybrid working is going to be difficult. Any line of business apps that are 15 years old aren't going to cope well with long-term changes to how we work."
Customers in the main have learned the hard way that they are better off following a tech upgrade. But while Covid-19 is an opportunity to break down barriers against upgrading legacy comms, there must likewise be a more progressive structure of collaboration in the channel. One example of an evolving partnership approach is the dynamic relationship between NTS and 8x8. "We are working with 8x8 on a number of opportunities," explained Pallett. "The legacy vendors are probably finding the market a bigger challenge, only managing a small element of the solution, meaning that there is only that element of the solution that they can provide compliance or comfort around. We are able to provide customers with an end-to-end solution because all of the security measures and accreditations are in place. We are not finding it difficult to reassure customers on security. The story is easier with disruptors like 8x8 and the cloud providers."
Few would contend that the impact of Covid-19 on most organisations has been anything other than transformational. But rather than test organisations to destruction, the pandemic has opened minds to new possibilities and ever evolving channel partnerships are passing the test. Now it's the turn of less forward thinking resellers to snap out of their conventional modus operandi and take a new approach that befits the times, and that positively reflects all of the issues discussed in this Insight Session, none of which can be questioned over their topicality and veracity. "Customers are embracing SaaS but some resellers are reluctant to move into that market space," added Pallett. "If anything it is the reseller community that is nervous about making that step rather than customers."