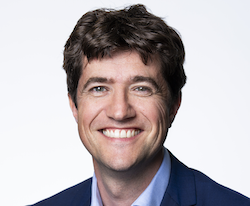 Gamma has launched Horizon Contact, an omnichannel contact centre solution for small and medium-sized businesses. 
 
Horizon Contact will work alongside Gamma Horizon and Horizon Collaborate to give channel partners an integrated upsell option, according to Chief Marketing and Product Officer Chris Wade.
 
"Channel partners can provide the technology to help SMEs supercharge their customer experience," he said. 
"Built within the core Horizon service, Horizon Contact provides an opportunity for partners to build on their current offering." he said.
 
The solution provides compatibility with a range of handsets and supports WebRTC technology. Its voice, email and webchat features aim to help SMEs optimise customer interactions.
 
Wade added: "Small and medium-sized businesses have often overlooked contact centre solutions, deeming them too complicated and expensive for their requirements. Horizon Contact will bridge that gap."