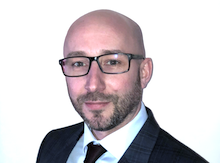 M247 has appointed Greg Hudson as a Hosting and Cloud Solutions Architect ahead of a big push in IaaS.
 
He moves from Synapse360 where he was a Technical Architect and brings 22 years cloud computing and technology experience.
"M247 has ambitious plans for its cloud services offering, and my knowledge and expertise will help the business realise its plans to introduce our client base to enterprise class cloud services," stated Hudson.
M247 CEO Jenny Davies said: "Greg understands our vision for the future of our cloud services portfolio and has already got off to a flying start with plans to standardise some of our vendor relationships, while introducing us to a number of cost saving initiatives."