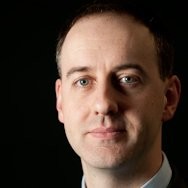 Neos Networks has extended its existing partnership with M247, allowing the managed service provider to expand its 10Gbps capabilities.
The partnership sees M247 expand the reach of its high bandwidth offering, beyond its POPs across Manchester, Leeds, Sheffield and London, to areas across the UK that would not previously have been able to benefit.
M247's Network and Security Product Manager, David Palmer (pictured), said: "As businesses have welcomed employees back into offices there has been increasing demand placed on connectivity which has often not been upgraded during the pandemic and many are looking to future-proof their operations."
Simon Willmott, Business Development Director for Wholesale at Neos Networks added: "Our recent report found that four in every five UK firms are unable to scale plans to their fullest due to their current connectivity arrangements. This could significantly limit their growth at a crucial time."
M247 is also rolling out the expanded 10Gbps connectivity to its channel partners.