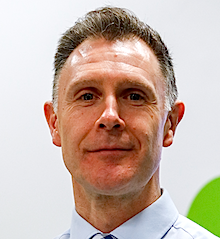 Chess founder and Chief Exec David Pollock has moved to the Executive Chairman seat making way for CFO Mark Lightfoot (pictured) who marches forward to take his place. Lightfoot joined Chess 11 years ago as Financial Director. 
"Mark has consistently been an example to us all on the merits of hard work and attention to detail," stated Pollock. 
"He drives outstanding performance across his team, ensuring great financial control, and has a proven track record in building external relationships and securing financial support."
In another high level shuffle Chess MD Stephen Dracup becomes Chief Growth Officer with a remit to focus on product strategy and acquisitions. And Oliver Lofthouse joins the Alderley Edge-based firm as Partner Sales Director, shifting from Vodafone.