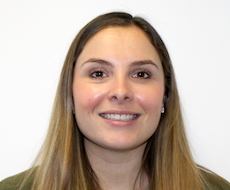 Intercity Technology has appointed Christina Pendleton to the Board of Directors as Head of People and Engagement responsible for developing talent across its three business divisions – Communications, Cloud & Security and Managed Services. She will also develop an inclusive and diverse workplace.
 
Pendleton joined Intercity in 2014 as HR Advisor and pushed forward the business's schools initiative to help address the science, technology, engineering, and mathematics (STEM) skills deficit across the West Midlands.
 
She said: "I started at Intercity Technology six years ago to improve my credentials as a HR practitioner. As I've evolved and asserted myself in the industry, my passion for developing talent and promoting diversity and inclusion has grown. 
"I'm excited to start my new role will look to use this as a platform to reach out to younger female professionals looking to kick-start a career in the technology industry."
 
Pendleton has also forged a strong relationship for Intercity with Ahead Partnership, a social enterprise that connects businesses with schools and colleges across the Midlands. 
Most recently, before social distancing rules were introduced, she attended Ahead Partnership's careers workshop at Millennium Point which welcomed 250 students from 22 schools and colleges across the region, to engage directly with secondary school students and raise awareness of careers and opportunities within the STEM sector.
 
Andrew Jackson, CEO of Intercity Technology, stated: "The technology industry has a responsibility to celebrate and advocate gender diversity and encourage more women into the sector.
 
"Christina continues to contribute significantly to our success as an organisation, and her desire to develop home-grown talent and create a truly inclusive organisation is a great example of our people-first approach."
 
Christina has also initiated The Women in Tech Networking Group, a monthly event hosted by Intercity Technology open to partners, customers, and women from across the industry. 
The Group is designed to celebrate gender diversity, encourage more women into technology roles, and retain and attract more women to work at Intercity.