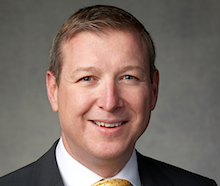 Colt has ramped up its strategy to help MNOs get more out of its IQ Network following the appointment of Mark Gilmour as Head of Mobile Connectivity Solutions. 
Gilmour reports to Chief Commercial Officer Keri Gilder who stated: "The reach and density of the Colt IQ Network across key metros all around the globe makes Colt a strong partner for Mobile Network Operators as they start readying themselves for a 5G world. 
"Mark has experience in this space and his wealth of knowledge about the mobile industry will shape Colt's mobile strategy."
Gilmour brings 20-plus years industry experience to the role and joins from Ciena where he was the Senior Advisor for Product Line Management Cellular and Wireless. Prior roles include stints at Three, Ericsson and Hutchison.