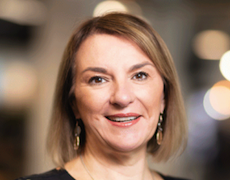 Colt Technology Services has appointed Paula Cogan as Chief Commercial Officer. Her remit includes looking after the company's service partner base. She replaces Keri Gilder who is now CEO. 
Cogan moved to Colt four years ago and was VP for Enterprise and Capital Market Sales.
Prior to joining Colt she held several senior sales roles at Verizon Business and BT.
Gilder said: "In her time with Colt, Paula's achievements have been underpinned by her ability to foster strong relationships with customers and partners, while remaining focused on leading and transforming our teams to deliver sales excellence.
"Having worked closely with Paula throughout my time within the CCO function, I know she will continue to deliver results and support the team."
Cogan was the founding member of Colt's Women's Network – Network 25 – believing strongly in the equal representation of women in telecommunications. 
The Colt IQ Network connects over 900 data centres across Europe, Asia and North America.